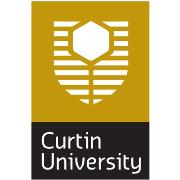 School/Institution:Curtin University, Australia, Bentley 
Discipline: Civil Engineering
Employment Type:Full-time
Posted:2021-02-21
Contact Person:If you wish to apply for this position, please specify that you saw it on AKATECH.tech
Lecturer - Civil Engineering
Job Reference: 657533
Lecturer - Civil Engineering
$ 101,079 - $ 119,738 plus 17% superannuation
About us
The School of Civil and Mechanical Engineering delivers undergraduate and postgraduate courses, and high-quality research in civil and mechanical engineering. Curtin is recognized internationally as a leader in graduate research studies and for the breadth and quality of its research higher degree programs and offers Master of Philosophy and Doctor of Philosophy degrees in Civil Engineering and Mechanical Engineering. The School has acquired laboratory facilities worth over $ 5 million and has a student retention rate 90% retained in School programs, with 93% retained at Curtin, one of the highest student-satisfaction rates across the university.
Your new roles
An exciting opportunity exists for a Lecturer to join the discipline of Civil Engineering, specializing in structural engineering.

As a Lecturer, you will make significant contributions to teaching and research, and will carry out activities to enhance and develop scholarly activities relevant to the discipline or profession.

You will develop an understanding of the student learning experience through a commitment to high quality, effective teaching practice.

This includes the ability to incorporate research, scholarship and / or professional practice into teaching activities.

You will have a clear potential for outstanding contributions in teaching, research and service / leadership, and a thorough knowledge of your subject within the discipline.

The ideal candidate will have outstanding communication skills with the ability to liaise with a range of diverse internal and external stakeholders, while also keeping up to date with the needs of engineering industry.
Essential Criteria
A PhD or equivalent in related discipline

Demonstrated record of achievement or evidence of outstanding potential in teaching

Demonstrated ability or potential to supervise honors, masters and PhD students.

Demonstrated ability or potential to establish and maintain professional relationships across the university and externally with industry, government, and professional bodies.

Demonstrated high level communication and interpersonal skills with the ability to foster the development of a collegial and supportive working environment and the ability to interact with students and staff with cross cultural sensitivity

Demonstrated research excellence commensurate with experience level, including a strong record of peer-reviewed publications in the discipline / field

Potential to attract research income, including nationally competitive research grants and / or fellowships

Capacity to deliver teaching in the area of ​​structural engineering
Desired Criteria
Capacity to engage in research in structural dynamics, especially extreme loading (explosion load, structural response, damage prediction)
Next steps
Please apply on-line with a cover letter, resume and separate document addressing the selection criteria to enable us to assess your suitability for the role. The selection criteria can be found under the section "essential criteria" outlined above. If you require reasonable accommodation to participate in the recruitment process please advise in your cover letter.
To view a copy of Curtin University's standard academic role statement relevant to the level of the role you are applying for, please copy and paste the following link into your browser. Please note it is not a requirement to address the criteria outlined in the documents below.
https://cloudstor.aarnet.edu.au/sender/?s=download&token=9d215fd2-fd69-4f56-935d-fca98777266e
Contact details
If you have a query in relation to the application process please contact our careers team on curtincareers@curtin.edu.au or call Natalie Munro on 08 9266 2280.
Inclusion and Diversity at Curtin
We are committed to ensuring that Curtin has an inclusive environment, free from harassment, in which all students, staff and the community feel respected, valued and welcome.
We encourage applications from Aboriginal and Torres Strait Islander people, people with disability, women, and people from culturally and linguistically diverse backgrounds, and are committed to making reasonable adjustments to enable people with disability to participate fully in our recruitment, selection and appointment processes.
Contact Person: If you wish to apply for this position, please specify that you saw it on AKATECH.tech