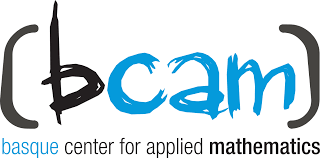 School/Institution:Bcam - Basque Center for Applied Mathematics, Spain, Bizkaia
Discipline: Applied Mathematics
Employment Type:Full-time
Posted:2022-03-20
Contact Person:If you wish to apply for this position, please specify that you saw it on AKATECH.tech
Postdoctoral Fellow on Deep Data-Driven Computing
Basque Center for Applied Mathematics - BCAM is offering a Postdoctoral position in the framework of Ikur strategy promoted by the Education Department of the Basque Government to boost the Scientific Research in specific strategic areas and to position them at international level.
Main Functions
The selected candidate will work on solving Partial Differential Equations (PDEs) and Inverse problems governed by PDEs using Deep Learning (DL) techniques. He / she will develop methods for solving these problems, implement them in Tensorflow and / or Pytorch, evaluate the results, and publish them in top-ranked journals. Based on the candidate's experience and skills, his / her scientific developments will be more focused on his / her previous expertise.
He / she will be immersed in a group with experience on all these topics, as well as in specific industrial applications, mainly in the area of ​​geophysics and renewable energies. Thus, the selected candidate will be assisted by other professors and postdoctoral fellows with experience in the area. He / she will work within a collaboration program between the Basque Center for Applied Mathematics (BCAM) and the technological center Tecnalia, also with the participation of other research centers and universities located within the Basque Country.
Requirements
Applicants must have their PhD completed before the contract starts
Skills:
Good interpersonal skills.

A proven track record in quality research, as evidenced by research publications in top scientific journals and conferences.

Demonstrated ability to work independently and as part of a collaborative research team.

Ability to present and publish research outcomes in spoken (talks) and written (papers) form.

Ability to effectively communicate and present research ideas to researchers and stakeholders with different backgrounds.

Fluency in spoken and written English
The preferred candidate will have:
Strong background in the numerical solution of Partial Differential Equations and / or Deep Learning techniques.

Background in Inverse Problems.

Good programming skills in Python and preferably, also Tensorflow.

Interest and disposition to work in interdisciplinary groups
We Offer
Contract: Full  Time
The gross annual salary of the Fellowship will be 28.000 - 32.000 €
It will then be on your own responsibility to make your yearly income declaration at the Bizkaia Treasury Agency. There is a moving allowance for those researchers that come from a research institution outside the Basque Country up to EUR 2.000 gross. Free access to the Public Health System in Spain is provided to all employees.
Contact Person: If you wish to apply for this position, please specify that you saw it on AKATECH.tech