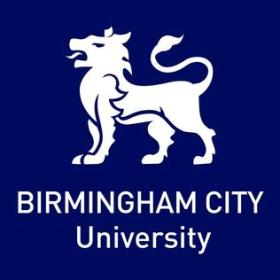 School/Institution:Birmingham City University, United Kingdom, Birmingham
Discipline: Civil Engineering
Employment Type:Full-time
Posted:2022-03-30
Contact Person:If you wish to apply for this position, please specify that you saw it on AKATECH.tech
Senior Lecturer/Lecturer Civil Engineering
We invite applications to join our integrated teaching and research teams in Birmingham City University's School of Engineering and the Built Environment at Lecturer level. Located in a modern £300M campus in the heart of Birmingham City Centre, the School is a thriving, vibrant, and inspiring learning community committed to excellence in research, high quality teaching, and industrial engagement. Building on continuous success in student growth and in sustained advancement of research activities, the School of Engineering and Built Environment has embarked on a programme of extensive expansion funded by substantial long-term investment.
We invite applications to join our Civil Engineering team in the School of Engineering and Built Environment. For this role we are considering applicants with both industry and research experience.
For either the Lecturer or Senior Lecturer roles the following main duties and responsibilities will be expected of you:
Provide an excellent student experience.
Act in accord with the University's strategy, policy and procedures.
Use appropriate learning, teaching, support and assessment methods.
Set and mark assessments and provide constructive feedback and feedforward.
Assist in the supervision of student projects at undergraduate and postgraduate level.
Conduct high quality research leading to publications in leading academic journals and develop bids   and partnerships for research funding.
Contribute to the design and development of high quality, up-to-date courses in Civil Engineering and   related disciplines.
Contribute to the administration and development of the course provision within the School.
Participate in outreach activities to aid in recruitment.
Engage in reflective practice as a method for identifying inhibitors and facilitators to performance.
The level of expectation in these areas will be determined depending on the level you wish to apply for.
The following skills and experience are expected. They have been broken down into Essential and Desirable criteria:
Essential
Higher Education teaching experience, with high-level knowledge, skill, and expertise in Civil Engineering, with emphasis on Geotechnical Engineering.
Ability to teach Geotechnical Engineering and related topics at undergraduate and postgraduate level.
Experience with use of appropriate national and international design standards for Geotechnical Engineering, including the Eurocodes.
Eligible for Chartered Engineer status with a Civil Engineering-related professional body, such as ICE.
Excellent presentation and teaching skills, as demonstrated by Higher Education teaching experience or regular presentations to industry
Excellent team working and communication skills
Desirable
PhD in a Civil Engineering-related topic, or significant industrial experience.
Chartered Engineer status with a Civil Engineering-related professional body, such as the ICE, or EurIng equivalent.
Laboratory and site experience in Geotechnical Engineering.
Experience of (Senior Lecturer) or ability to (Lecturer) teach Hydraulics, Structural Engineering and/or Civil Engineering Surveying.
Industry experience with a UK-based Civil Engineering consultant or contractor.
A strong record of research, as evidence by high quality research publications
Experience of course development and leadership (Senior Lecturer only)
Birmingham City University holds an Athena Swan Bronze Award and promotes the advancement of gender equality through Representation, Progression and Success for All. We are an equal opportunities employer and welcome applications from all sections of the community.
For an informal discussion of the post, please contact Panagiotis Patlakas, Team Leader for Civil Engineering at panagiotis.patlakas@bcu.ac.uk.
The University is committed to internationalism and diversity and welcomes applications from all countries, faiths and backgrounds.
It is each individual successful applicants responsibility to ensure that they have permission to work in the UK. Some applicants may require sponsorship from the University and a visa from UKVI to take up the role if successful. More information on this can be found here: https://www.gov.uk/check-uk-visa
Some roles are not capable of sponsorship because they do not meet the UKVI criteria relating to skill and salary level. If you are unsure as to whether you would require sponsorship if successful, or whether the role is capable of sponsorship, please contact us: RTinbox@bcu.ac.uk
Please note on occasions where we receive a large number of applications, we may close the advert ahead of the publicised closing date. If this does happen, we will contact all candidates via email who have started but not yet completed their application, giving 48 hours' notice. We would therefore advise that you submit your completed application as soon as possible.
At Birmingham City University we are proud to be an equal opportunities employer. All staff are expected to understand and enact the University's commitment to ensuring equality, diversity and inclusion in our employment practice and in all that we do . This commitment is enshrined in our Core Values and is detailed in our Equality, Diversity and Inclusion in Employment Policy. The University values and celebrates the diversity of our staff and students; we welcome people from the many different backgrounds and life experiences that reflect the students and the citizens we serve. We are committed to equality of opportunity for all staff and actively encourage unique contributions, in particular from under-represented groups in respect of age, disability, sex, gender or gender identity, ethnicity, race, religion or belief, sexual orientation or transgender status
Birmingham City University ('BCU') is committed to protecting your personal data and being transparent about what we do with your personal data. One of the ways we do this is through our privacy notices.
Contact Person: If you wish to apply for this position, please specify that you saw it on AKATECH.tech