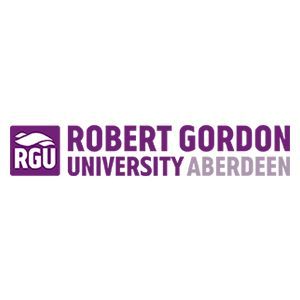 School/Institution:Robert Gordon University, United Kingdom, Aberdeen
Discipline: Mechanical Engineering
Employment Type:Full-time
Posted:2022-03-30
Contact Person:If you wish to apply for this position, please specify that you saw it on AKATECH.tech
Lecturer in Mechanical Engineering
Job Summary
Robert Gordon University (RGU) is an innovative, inclusive, impactful & professionally-focused institution focused on demand-led teaching & research. Not only are we the Scottish University of the Year in the Times & Sunday Times Good University Awards for 2021 & ranked Top Modern University in the Complete University Guide, but we also have an impressive array of other awards, including Gold Rating in the Teaching Excellence Framework.
Transforming today's technology for tomorrow's world - that's the ethos at RGU's School of Engineering. We combine a wide range of expertise in Engineering with purpose built facilities & strong commercial links. We work closely with local, national & international companies to ensure that we continue to provide professional learning that meets the demands of employers. The result is an impressive suite of degree programmes at all levels.
Contributing to the delivery &; development of the School's portfolio of courses, you will also actively engage in research &;/or consultancy, indeed the school wishes to further develop its research expertise in the field of Engineering Design & Manufacture for the future. Involvement in the development & delivery of the new Engineering Design UG course & delivery of Graduate Apprenticeship modules will be core & this role will form a central part of the School development.
You will need an Engineering related PhD (or have submitted your thesis), together with experience of teaching & research in UK Higher Education in Mechanical Engineering. The person needed for this position has to be highly motivated with 'self-starting attributes' & a 'can do' working style. We are seeking someone with a solid underpinning & demonstrable experience, in several of the following areas: Manufacturing, Design & Manufacture &/or Engineering Management. Good research output is also expected. Knowledge of Graduate Apprenticeship schemes is a plus.
Research in Engineering at RGU is broad based covering many Engineering subjects including; Materials, Flow Modelling, Thermo/Fluids, Monitoring & Maintenance, Membrane Technology, Petroleum Engineering, Renewables and Communications & Autonomous Systems. Further information can be found at - https://www.rgu.ac.uk/research/research-degree-topics/1077-engineering
We pride ourselves in having very strong industrial links & most of our research includes industry funding. We aim to continue to improve our research performance as the best modern University, School of Engineering, in Scotland.
This post is subject to a Disclosure Scotland check. For more information visit: https://www.mygov.scot/basic-disclosure/
Grade 7 Salary Scale: £35,326 – 40,927
Grade 8 Salary Scale: £42,149 – 50,296
Salary on appointment will be dependent upon experience.
Candidates with limited or no prior experience as an academic will be placed on the first point of the Grade 7 scale. Consideration will be given to offering an Academic Attraction Payment (adjusted annually) for those candidates who have specific industry knowledge, skills or, expertise which are required for the position.
Please see the job attachments for further information regarding the Grade 7 & Grade 8 criteria. Further guidance on Academic Attraction Payments can be found here
A relocation package is available to assist with your transition to the area, if required.
When appointing to this role the University must ensure that it meets any applicable immigration requirements, including salary thresholds which are applicable to some visas. Applicants that will require sponsorship will may be considered in line with UKVI sponsorship requirements
Job Description
RESPONSIBLE TO: Head of School / Academic Strategic Lead
RESPONSIBLE FOR: No supervisory responsibility
PURPOSE OF POST: To contribute to the delivery and development of the School's portfolio of courses, and to actively pursue research/consultancy activities relating to Mechanical Engineering.
PRINCIPAL DUTIES:
Participates in the delivery and development of the School's portfolio of courses including, course delivery and assessment, maintenance of course documentation, compliance with course review and validation procedures, student attendance, course advertising and recruitment, etc.
Carries out designated teaching (e.g. via lectures, seminars, tutorials, workshops, laboratory work, field trips, practicals etc.) and assessment duties in areas of expertise, or as otherwise required by the Head of School · Participates in the development and preparation of teaching materials
Provides tutorial and personal guidance for students · Supervises undergraduate and postgraduate projects
Develops and maintains expertise in subject areas
Participates in relevant subject and course development · Participates in curriculum development and, in particular, contributes to the introduction of new methods of teaching and learning
Undertakes for Course Leadership responsibilities, if required, and carries out all duties associated with the management of the course
Undertakes appropriate administrative responsibilities (e.g. year tutor, student selection, examination organisation, placement organisation, timetabling, maintaining attendance records, assessment results etc.)
Assists in the supervision and visiting of students during their periods of work experience/placement
Participates in the promotion and marketing of the School and its courses to local, national and international clientele (including student recruitment)
Maintains working relationships with other Schools/Departments/Units within the University, as necessary, for the smooth operation and continued development of the School and its courses
Actively participates in and suggests relevant staff development activities
Actively pursues research activities (e.g. writing for publication, developing own research, supervising research students, establishing externally funded research projects, presenting at conferences etc.)
Engages with other staff, wherever possible, in consultancy activities relevant to the School · Establishes and maintains relevant professional and industrial links, as necessary, for the effective operation of the School's courses
Represents the School on relevant University committees and the School and University on external committees
Carries out such other related duties as may be required by the Head of School
Candidates with limited/no lecturing experience can still be considered but will work to the Developing Academic. Full details of both roles can be found in the attached PDF.
ESSENTIAL REQUIREMENTS
Qualifications and Professional Requirements
Must hold a PhD relating to Engineering Design & Manufacture and a first degree in Mechanical Engineering. Consideration might be given to individuals with PhDs submitted and awaiting an imminent viva.
Knowledge
Knowledge of Mechanical Engineering including Manufacturing, Engineering Design, Finite Element Analysis, or Engineering Management
Experience
Some experience of delivering teaching or supporting students in an accredited degree level course(s).
DESIRABLE REQUIREMENTS
Qualifications and Professional Requirements
Fellow of the Higher Education Academy
Chartered Engineer
Knowledge
General awareness of Professional body accreditation and UK Engineering Council requirements.
Experience
Experience of delivering teaching and associated academic responsibilities at a UK University.
Experience of working in industry
Research experience in UK Higher Education relating to design and manufacture.
Experience of providing student support Supervision of PhD students through to completion.
Evidence of significant number of quality peer reviewed journal publications.
Behaviours
Behaviour 1 - Communication- Ability to receive, understand and convey information requiring careful explanation and knowledge of a complex or conceptual nature, clearly and accurately.
Behaviour 2 - Pastoral Care and Welfare- Experience of calming and reassuring those with work/study-related problems who may be experiencing distress, dealing with difficult welfare situations or confidential matters and providing support for those in considerable distress or requiring long-term complex support.
Behaviour 3 - Teaching and Learning Support- Experience of providing standard information or delivering teaching or training, designing content or learning materials within existing frameworks and developing innovative approaches to the learning experience and the curriculum.
Behaviour 4 - Service Delivery- Experience exploring and adapting a service to meet customers' expectations and identifying ways of improving standards.
Behaviour 5 - Analysis and Research- Experience identifying or designing data gathering and analytical methods appropriate for each investigation and producing reports that identify key issues and findings.
Behaviour 6 - Liaison and Networking- Experience circulating information in an accurate and timely manner, working across team boundaries to build and strengthen working relationships, leading and developing internal networks to pursue a shared interest and building external networks to enhance the work of the organisation
Contact Person: If you wish to apply for this position, please specify that you saw it on AKATECH.tech