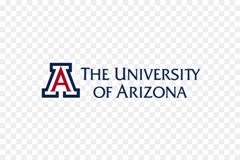 School/Institution:University of Arizona, United States, Tucson
Discipline: Aerospace Engineering, Mechanical Engineering
Employment Type:Full-time
Posted:2022-04-05
Contact Person:If you wish to apply for this position, please specify that you saw it on AKATECH.tech
Assistant, Associate or Full Professor, Aerospace and Mechanical Engineering
Job Categories
Assistant Professor
Associate Professor
Professor
Academic Fields
Mechanical Engineering
Aerospace/Aeronautical/Astronautics
The Department of Aerospace and Mechanical Engineering at the University of Arizona invites applications and nominations for a tenure-track faculty position at all levels (assistant, associate or full professor) with an anticipated start date.
Specific areas of interest include: 1) airbreathing propulsion for supersonic and hypersonic flight with an emphasis on theory, modeling and computation; or 2) multi-physics processes in batteries for energy and power applications.
For area 1), candidates with demonstrated contributions in propulsion theory and new reduced/computational models will be viewed favorably.
For area 2), areas of interest include electrochemical, thermal, electrical, mechanical properties of materials for batteries and thermal management for batteries.
Opportunities for collaboration on campus include the Department of Chemistry & Biochemistry, Department of Physics, Department of Planetary Sciences, the Arizona Health Sciences Center, and the Bio5 Institute for Collaborative Bioresearch, the College of Optical Sciences and the Program in Applied Mathematics, all of which enjoy international recognition as centers for world-class academic programs and research.
AME supports Inclusive Excellence, the UA's diversity and inclusiveness strategic initiative designed to create an inclusive environment for all faculty, staff, and students. The successful candidate is expected to support the diversity and inclusiveness efforts of the Department and College.
Outstanding UA benefits include health, dental, and vision insurance plans; life insurance and disability programs; UA/ASU/NAU tuition reduction for the employee and qualified family members; state and optional retirement plans; access to UA recreation and cultural activities; and more!
The University of Arizona has been listed by Forbes as one of America's Best Employers in the United States and WorldatWork and the Arizona Department of Health Services have recognized us for our innovative work-life programs.
The successful candidate will be expected to establish a strong externally funded research program, teach undergraduate and graduate courses, and contribute to mentoring students, including those from traditionally underrepresented backgrounds. The successful candidate will also be expected to contribute to an environment that nurtures collaboration among researchers across the College and University. The successful candidate will also participate in outreach and contribute to departmental, college, and university service. In these, and other ways, the faculty member will help to develop innovative approaches to enhancing student engagement, increasing diversity, ensuring equity, and expanding collaborations with community and business partners.
Ph.D. degree at the time of hire in Aerospace or Mechanical Engineering or a closely related discipline and must provide education credentials during the offer discussions.
Demonstrated research potential or accomplishments.
Strong commitment to teaching and mentoring of students.
Strong commitment to research excellence.
Track record of peer-reviewed publications.
Effective communication skills.
Strong track record of peer-reviewed publications.
Evidence of interdisciplinary collaboration.
Previous teaching experience.
EEO/AA Policy
At the University of Arizona, we value our inclusive climate because we know that diversity in experiences and perspectives is vital to advancing innovation, critical thinking, solving complex problems, and creating an inclusive academic community. We translate these values into action by seeking individuals who have experience and expertise working with diverse students, colleagues and constituencies. Because we seek a workforce with diverse perspectives and experiences, we encourage minorities, women, veterans, and individuals with disabilities to apply. As an Employer of National Service, we also welcome alumni of AmeriCorps, Peace Corps, and other national service programs.
Contact Person: If you wish to apply for this position, please specify that you saw it on AKATECH.tech