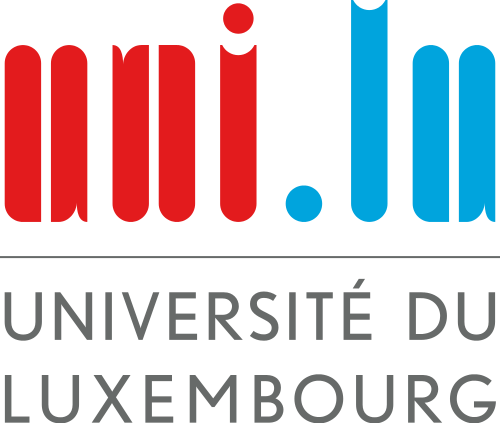 School/Institution:University of Luxembourg, Luxembourg, Esch-sur-Alzette
Discipline: Biomedical Engineering
Employment Type:Part-time
Posted:2022-04-16
Contact Person:If you wish to apply for this position, please specify that you saw it on AKATECH.tech
Research Associate (Postdoc) in Computer Vision for Biomedical Applications
SnT is a leading international research and innovation centre in secure, reliable and trustworthy ICT systems and services. We play an instrumental role in Luxembourg by fueling innovation through research partnerships with industry, boosting R&D investments leading to economic growth, and attracting highly qualified talent.
The Interdisciplinary Centre for Security, Reliability and Trust (SnT) invites applications from PhD holders in the general area of computer vision. SnT is carrying out interdisciplinary research in secure, reliable and trustworthy ICT systems and services, often in collaboration with industrial, governmental or international partners. SnT is active in several international research projects funded by the EU H2020 and the European Space Agency.
The Centre is currently expanding its research activities and is seeking highly motivated research associates who wish to pursue research in close cooperation with our partners. For further information you may check: www.securityandtrust.lu and https://wwwfr.uni.lu/snt/research/cvi2
We're looking for people driven by excellence, excited about innovation, and looking to make a difference. If this sounds like you, you've come to the right place!
Your Role
We offer an attractive Research Associate position in Computer Vision for Biomedical Applications and Digital Healthcare. The successful candidate will join the Computer Vision, Imaging and machine Intelligence (CVI2) research group headed by Prof. Djamila Aouada and collaborate with the Digital Medicine research group of Prof. Juchen Klucken at the Luxembourg Centre for Systems Biomedicine. Furthermore, this position offers multiple opportunities for collaboration with renown international institutions and industrial partners.
The successful candidate will be responsible of the following tasks:
Shaping research activities and producing results in the field of Computer Vision in Biomedical Applications. Topics include, but, are not limited to:
Human gait analysis.
3D body shape modelling.
3D pose estimation.
Interacting and collaborating with international institutions, medical professionals and industrial partners.
Disseminating results through scientific publications
Coordinating research projects and delivering outputs
Participating in proposal writing
Providing support in setting up and running experiments
Providing guidance to PhD and MSc students
Organizing relevant workshops and demonstrations
Your Profile
PhD degree Electrical Engineering, Computer Science, Biomedical Engineering, Applied Mathematics or a related field
Relevant research experience in Biomechanics, Medical Imaging, Computer Vision and/or Robotics and/or Machine Intelligence
Strong mathematical background
Previous experience in medical applications is an advantage
Strong development skills in Python and/or C++ are highly desirable
Experience of working with one or more of the following frameworks: TensorFlow, PyTorch, Keras, etc.
Experience with relevant libraries for 3D mesh and point cloud analysis is a plus.
Experience with European projects (FP7/H2020) and/or Industrial partnership is considered an asset.
Commitment, team player and a critical mind
Fluent written and verbal communication skills in English are mandatory
Here's what awaits you at SnT
The University offers an 18-months employment contract and may be extended up to five years. The University offers highly competitive salaries and is an equal opportunity employer. You will work in an exciting international environment and will have the opportunity to participate in the development of a newly created research centre.
Exciting infrastructures and unique labs. At SnT's two campuses, our researchers can take a walk on the moon at the LunaLab, build a nanosatellite, or help make autonomous vehicles even better
The right place for IMPACT. SnT researchers engage in demand-driven projects. Through our Partnership Programme, we work on projects with more than 45 industry partners
Be part of a multicultural family. At SnT we have more than 60 nationalities. Throughout the year, we organise team-building events, networking activities and more
Find out more about us!
Contract Type: Fixed Term Contract 18 Month - with possibility to extend up to 5 years
Work Hours: Full Time 40.0 Hours per Week
Location: Kirchberg
Job Reference: UOL04545
Applications, written in English should be submitted online and should include:
Curriculum Vitae (including your contact address, work experience, publications)
Cover letter indicating the research area of interest and your motivation
Contact information for 3 referees
Early application is highly encouraged, as the applications will be processed upon reception. Please apply ONLINE formally through the HR system. Applications by Email will not be considered.
The University of Luxembourg embraces inclusion and diversity as key values. We are fully committed to removing any discriminatory barrier related to gender, and not only, in recruitment and career progression of our staff.
About the University of Luxembourg
University of Luxembourg is an international research university with a distinctly multilingual and interdisciplinary character. The University was founded in 2003 and counts more than 6,700 students and more than 2,000 employees from around the world.
The University's faculties and interdisciplinary centres focus on research in the areas of Computer Science and ICT Security, Materials Science, European and International Law, Finance and Financial Innovation, Education, Contemporary and Digital History.
In addition, the University focuses on cross-disciplinary research in the areas of Data Modelling and Simulation as well as Health and System Biomedicine. Times Higher Education ranks the University of Luxembourg #3 worldwide for its "international outlook," #20 in the Young University Ranking 2021 and among the top 250 universities worldwide.
Further information
For further information, please contact Djamila.Aouada@uni.lu
Job details
Title: Research Associate (Postdoc) in Computer Vision for Biomedical Applications
Employer: University of Luxembourg
Location: 6, rue Richard Coudenhove-Kalergi , Luxembourg
Job type: Postdoc
Field: Artificial Intelligence, Biomedical Engineering, Biomedicine, Computer Science, Computer Vision
Contact Person: If you wish to apply for this position, please specify that you saw it on AKATECH.tech