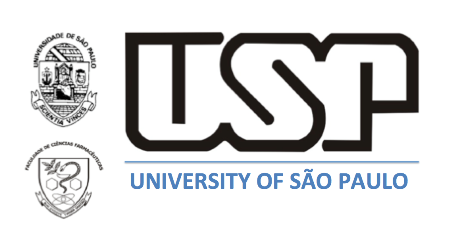 School/Institution:University de Sao Paulo, Brazil, Sao Paulo
Discipline: Mechanical Engineering
Employment Type:Full-time
Posted:2022-04-18
Contact Person:If you wish to apply for this position, please specify that you saw it on AKATECH.tech
Post-doctoral Electrochemical devices for the selective reduction
Job Title: Post-doctoral Electrochemical devices for the selective reduction of CO2 - REF 22PDR160
Department: Mechanical Engineering
Institution: University de São Paulo,Sao Paulo, Sao Paulo,Brazil
Job Categories:
Post-Doc
Academic Fields
Mechanical Engineering
Engineering Physics
Engineering Mechanics
Engineering - Other
Summary of the Post:
"The research group at PME-Poli works with the development and study of modern system for the interconversion of energies. The goal of this postdoctoral position is the development, test and characterization of catalyst-electrode systems and reactors for the selective conversion of carbon dioxide to organic molecules containing more than one carbon atom (i.e. C2+).
A key aspect of this position is the holistic approach to electrochemical reactors, including synthesis and characterization of electrocatalysts, component manufacture, and reactor characterization and operation. This is a transdisciplinary position, with close collaboration with numerical modelling of the reactors. In this way, theoretical knowledge and a solid background in mathematics are beneficial, as well as the capacity to break through apparent barriers between disciplines."
Description of the post - Key Responsibilities:
Research Duties:
To take initiatives in the planning of research;
To develop and characterize new catalysts;
To integrate catalysts onto suitable porous electrodes and test them;
To design and manufacture reactor prototypes and their components;
To operate and characterize the electrochemical reactors;
To identify and develop suitable approaches for tackling the problems associated with the operation of electrochemical reactors;
To propose and develop new techniques for the characterization of the reactors;
To design reproducible experiments and conduct data analysis;
To ensure the validity and reliability of data at all times;
To maintain accurate and complete records of all findings;
To write reports for submission to research sponsors;
To present findings to colleagues and at conferences;
To submit publications to refereed journals;
Management Duties:
To manage a laboratory and help maintain a clean, safe and productive environment;
To plan and manage project workshops;
To assist postgraduate and undergraduate research students in their work making sure that they comply with laboratory operations;
To write and submit appropriate research summary reports;
To comply with relevant Institutional policies, including Financial Regulations, Equal Opportunities Policy, Promoting Race Equality Policy, Health and Safety Policy, Information Systems Security Policy and Intellectual Property Rights and Register of Interests Policies.
Financial Duties:
To manage the finances associated with the project.
Strategy Duties:
To assist in the preparation of report.
Requirements to fill the position:
Applicants are required to demonstrate that they possess the following attributes:
Qualifications
PhD degree in engineering or physical sciences (within less than five years).
Familiarity with energy-conversion electrochemical devices, such as fuel cells and electrolysers.
Experience (are highly valued, albeit not fully required)
Experience in handling all aspects of an electrochemical device;
Experience in the manufacture of electrodes and electrochemical systems, especially electrolysers;
Experience of electrochemical and related experimental techniques is essential;
Experience in microkinetic modelling;
Knowledge of catalytic mechanisms;
Experience with transdisciplinary research and practical experience of working as part of a research team.
Skills and Abilities
Supervisory/Staff Management Skills;
Teaching skills;
Ability to exercise initiative;
Programming skills, especially in lab-based systems;
Ability to relate appropriately to others;
Report writing skills;
Presentation skills;
Ability to develop and apply new concepts;
Creative approach to problem-solving;
Ability to direct the work of a small research team and motivate others to produce a high standard of work;
Ability to prioritise own work in response to deadlines;
Basic computer skills, including word-processing, spreadsheets and the Internet.
Knowledge
Knowledge of electrochemistry and electrochemical energy systems.
Knowledge of materials research;
Knowledge of transport phenomena.
INFORMATION ABOUT FELLOWSHIP:
This Postdoc fellowship is funded by FUSP. The fellowship will cover a standard maintenance stipend of R$ 7.373,10 per month.
MORE INFORMATION:
https://www.rcgi.poli.usp.br/opportunities/
Position: Post-Doctoral Fellowship REF: 22PDR160
https://www.rcgi.poli.usp.br/opportunities-aplication/ AND APPLICATION AT REF 22PDR160 – Post-Doctoral Fellowship
Contact Person: If you wish to apply for this position, please specify that you saw it on AKATECH.tech