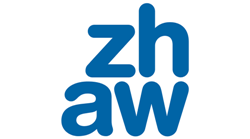 School/Institution:ZHAW Zurich University of Applied Sciences, Switzerland,  Winterthur
Discipline: Machine Learning
Employment Type:Full-time
Posted:2022-04-18
Contact Person:If you wish to apply for this position, please specify that you saw it on AKATECH.tech
Natural Language Processing & Machine Learning for Intelligent Information Systems
You can be part of innovative research projects in the exciting field of intelligent databases and information systems.
Contribute to research projects in the area of natural language processing and machine learning for structured and unstructured data, e.g. databases and text documents.
Collaborate with project partners both in academia and industry.
Advance our research prototypes in the area of natural language interfaces for databases (NL-to-SQL, Text-to-SQL) based on neural network architectures.
Study transfer learning and few-shot learning algorithms and apply approaches in a real-world setting with little training data.
Establish a strong research track record as well as a successful footprint in data engineering.
Contribute to grant proposal writing.
The successful candidate has completed a Master's or PhD degree in computer science.
She or he must have prior exposure to and strong interest in the fields of natural language processing, machine learning and information systems.
We expect a good command as well as a passion for programming.
Good communication skills in English are essential;
a good command of German is a plus.
The ideal candidate is passionate about identifying unsolved problems as well as proposing novel ideas for future activities.
Emphasis is on developing prototypes, experimenting hands-on with data, scientific evaluation, and publication of results. A major responsibility is to advance the research agenda at the intersection of databases, natural language processing and machine learning.
The position will also involve contributing to open-source software and presenting results at scientific and industrial conferences.
Zurich University of Applied Sciences ZHAW is one of Switzerland's largest multidisciplinary universities of applied sciences, with over 14'000 students and 3'400 faculty and staff.
As one of the leading education and research institutions in Switzerland, the School of Engineering (SoE) focuses on topics relevant to the future. 14 institutes and centres guarantee high-quality education, research and development with a focus on the areas of energy, mobility, information and health.
Since 2013 the Institute of Applied Information Technology has teamed up with five other institutes from three departments to establish one of the first interdisciplinary Data Science Centers in Europe – the ZHAW Datalab. The position is located in the Intelligent Information Systems research group.
Job details
Title: Senior Researcher - Natural Language Processing & Machine Learning for Intelligent Information Systems 80 - 100 %
Employer: ZHAW Zurich University of Applied Sciences
Location: Gertrudstrasse 15 Winterthur, Switzerland
Job type: Researcher
Field: Artificial Intelligence, Databases, Information Systems (Business Informatics), Machine Learning, Programming Languages
Contact Person: If you wish to apply for this position, please specify that you saw it on AKATECH.tech