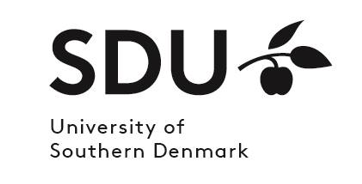 School/Institution:University of Southern Denmark, Denmark, Odense
Discipline: Electrical Engineering
Employment Type:Full-time
Posted:2022-04-20
Contact Person:If you wish to apply for this position, please specify that you saw it on AKATECH.tech
Associate Professor in Electrical Engineering (Power electronics and EMC)
The cross-border region Denmark-Germany is turning into a powerhouse in industrial electronics. Very recently, the Centre for Industrial Electronics (CIE) at University of Southern Denmark (SDU) was established by a strong partnership between industry, academia and regional authorities. CIE is located at the campus of SDU Sønderborg and surrounded by a vibrant industrial environment. CIE is part of the Department of mechanical and electrical engineering (DME) at the Faculty of Engineering.
Job description
We are seeking for an innovative and visionary Associate Professor for the SDU Centre for Industrial Electronics in Sønderborg. The section currently has 30 staff including senior (full and associate professors) and junior (assistant professors and Post Docs) academic staff, PhDs and support staff.
This is expected to grow to 60 in a few years. The financial foundation for this growth as well as for the development of new research and test laboratories in key disciplines for Industrial Electronics has been secured.On this basis, we strive for unique and excellent value in research,innovation and education.
It is our vision that Electrical Engineering at SDU will excel in areas of key relevance for companies in the region of Southern Denmark and beyond.
Candidates are thus required to have a proven research record in at least one of the following fields:
Power electronic systems such as switch-mode power supplies
Optimized magnetic circuits/filters for power electronic filter applications
EMC optimized design for power electronic systems including electromagnetic simulations
Qualifications
The candidates must have a PhD in engineering or natural sciences.Commensurate with the seniority of the position applied for, we also expect:
An outstanding research and publication track record
Extensive experience with industrial collaboration
A solid record of teaching in the field of electrical engineering
A solid knowledge of current EMC regulatory requirements
Appointment to the positions will be in accordance with the salary agreement between the Ministry of Finance and the Danish Confederation of Professional Associations.
Assessment
A panel will assess the qualification of the candidate for the described post based on the submitted material, which should include:
ideas for research and development activities
a Curriculum Vitae and statement of motivation
an account of significant contributions to the development of Electrical Engineering
an account of significant contributions to innovation in Industrial Electronics
an account of experience in education and outreach
relevant diplomas
a list of publications.
For information about the DME, which encompasses SDU Electrical Engineering please see www. sdu.dk/dme For specific information on section and centre, please visit www. sdu.dk/cie. You are also welcome to contact the Head of the
CIE, Professor Thomas Ebel, ebel@sdu.dk , +45 93 50 72 05 for further information.
Conditions of employment
Employment as an associate professor requires scientific qualifications at PhD level.
The successful applicant will be employed in accordance with the agreement between the Ministry of Finance and the Danish Confederation of Professional Associations. Please check links for more information on salary and taxation.
The assessment process
Read about the Assessment and selection process. Shortlisting may be used.
Application procedure
The faculty expects applicants to read How to apply before applying.
The University wishes our staff to reflect the diversity of society and thus welcomes applications from all qualified candidates regardless of personalbackground.
Further information for international applicants about entering and working in Denmark.
Further information about The Faculty of Engineering.
Campus:Sønderborg
Contact Person: If you wish to apply for this position, please specify that you saw it on AKATECH.tech