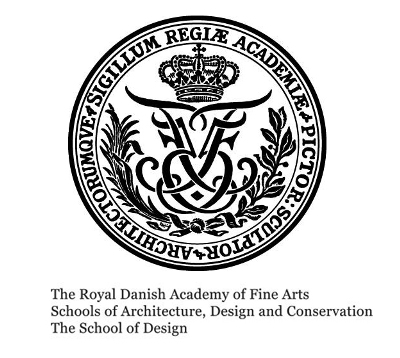 School/Institution:The Royal Danish Academy, Denmark,  Copenhagen
Discipline: Robotic Engineering
Employment Type:Full-time
Posted:2022-04-20
Contact Person:If you wish to apply for this position, please specify that you saw it on AKATECH.tech
PhD scholarship in adaptive robotic fabrication
FRAMEWORK
Eco-Metabolistic Architecture is a 5 year project funded under European Research Council (ERC), Advanced Grant. The project is led by PI Mette Ramsgaard Thomsen and takes place within the framework of CITA: Center for IT and Architecture, Institute for Architecture and Technology.
This call is for a 3 year fully funded PhD Scholarship integrated within the project. The PhD topic is robotic fabrication with special focus on the creation of adaptive fabrication model networks to support the two material cases: graded timber glulam and bio-polymers composites.
GENERAL PROJECT SUMMARY
Eco-Metabolistic Architecture asks how we can rethink sustainable building practices through a bio-based material paradigm in response to the increasing global crisis of material depletion.
Despite well-organised calls for action maturing into legislation and an attentive profession, architecture is proving hesitant in this transition. Bio-based materials are fundamentally different to current building materials being characterised by their complex heterogeneity, unpredictable behaviours and limited lifespans.
This project proposes a holistic eco-metabolistic framework, that allows for carbon-neutral, renewable and materially optimised design solutions. It employs a research-by-design method to investigate and instrumentalise this thinking through three advanced computational modelling networks for the predictive modelling, adaptive fabrication and environmental sensing of bio-based materials.
PHD FOCUS
The PhD supports the research effort of Work Package 1. Its focus on adaptive robotic fabrication methods supports the underlying focus on heterogeneous, behaving and living materials. The project will question how to steer robotic fabrication in response to live and time-stamped sense-data and how to interface predictive modelling methods.
The PhD will work through material cases develop these methods. The core focus will be on adaptive robotic fabrication for materially graded timber glulam composites and graded cellulose reinforced bio-polymer composites.
The aim will be to test viable sensing and registration approaches, to investigate and assess how sensing and model-based information can be integrated into and adapt specific robotic fabrication workflows. The PhD project will evaluate the implications of adaptive fabrication model networks for fabrication with biomaterials.
In support of Timber Track, the PhD will investigate the integration of sensing including LIDAR scanning and the measurement of reaction forces on the milling head at machining level to enact the running adaptation of fabrication settings in response to material variation.  In support of Bio-polymer Track, the PhD will investigate how key parameters of for material grading can be runningly adapted in response to predictive and real time information including: material constituents and their proportions, temperature, air flow, flow rates and extrusion profiles.
The PhD will collaborate with the wider project team on the development of three kinds of material evidence: speculative design probes allowing ideation, material prototypes enabling testing and demonstrators acting as full-scale proof-of-concepts and testbeds that integrate methods of monitoring the developed material systems in time and through environment.
The PhD student will work directly and primarily with the tasks outlined above together with the support of the other project members. There is also a reciprocal obligation to contribute to other work-packages for the project where necessary. CITA's participation in the project is led by Professor Mette Ramsgaard Thomsen who will act as primary PhD supervisor.
A master's degree in architecture or other degree of equivalent relevancy is required. A demonstrated interest into bio-design and sustainability will be essential.  Mature skills in appropriate computational modelling, machine learning and robotic control are expected and must be demonstrated in the application. Further knowledge into responsive systems and sensing will be of strong importance.
CENTER FOR INFORMATION TECHNOLOGY AND ARCHITECTURE
CITA is an innovative research environment that explores the intersections emerging between architecture and digital technologies. By exploring central research questions of how space and technology affect one another, CITA aims to identify how the current emergence of a digital practice impacts architectural thinking and design.
CITA places special focus on the use of IT as a tool for the design, production and communication of architecture with particular attention placed on material performance. CITA employs a practice-based research method focussing on design-led physical experimentation and full-scale prototyping.
The physical experiments act as material research inquiries by which the concepts and technologies of the investigations are tested and evaluated. The centre has an international profile, extensive experience of running funded research projects and has initiated numerous international collaborations, exhibitions, conference presentations and workshop exchanges.
CITA consists of 20 researchers working across a broad spectre of research projects in advanced computational modelling, robotic fabrication, responsive systems, sensing and bio-design.
Institute of Architecture and Technology combines architecture with studies of the importance of digital technologies in the development and use of materials, the design and performance of building structures and their fabrication.
The institute focuses on how technologies in critical interaction with architectural design can enrich society and tackle global challenges - both in the Danish and international context. It researches material studies, building physics and tectonic innovation. The institute's research and artistic development work often takes place in close interdisciplinary collaborations with relevant institutions and companies all over the world.
TERMS OF EMPLOYMENT
Enrolment takes place with a view to obtain a PhD degree, and leads to salaried employment for a period of three years in accordance with the agreement between the Danish Ministry of Finance and the Danish Confederation of Professional Associations, AC, protocol on graduate fellowships (annex 5). The salary consists of a seniority-based base salary and a non-pensionable allowance.
The PhD Program is structured under the provisions of Ministerial Order on the PhD Program at the Universities and Certain Higher Artistic Educational Institutions (PhD Order) no. 1039 of 27 August 2013 issued by the Ministry of Science, Innovation and Higher Education regarding PhD programs and PhD degrees. This executive order is available on the Royal Danish Academy of Fine Arts, School of Architecture's website (https://kadk.dk/en/regulatory-basis).
If you have completed a degree abroad, it will be assessed by the Danish Agency for International Education before employment can take place. Practical information can be found at http://ufm.dk/en/education-and-institutions/recognition-and-transparency/recognition-guide
APPLICATION REQUIREMENTS
There are no application forms. Applications must be written in English and submitted as one pdf-file by clicking the link in the call. Please upload a blank page, if you are asked to upload more than one document
Applications must include:
A personal research program on the stated architectural aims of the project in the form of research impact and hypothesis, proposed theoretical orientations, state-of-the-art, preliminary syllabus and a proposal of the principal methods to be employed in project development (max 5 regular standard pages).
CV

Documentation of educational merits, other qualifications and previous activities.

A list of published papers / publications (if applicable)

A list of anticipated publications and dissemination venues for the project.

A portfolio of previous works and studies completed.

Please submit applications electronically following the link below no later than the 1st of May 2022 12 noon (CET).
For further information, please contact Ditte Dahl by telephone at +45 4170 1532 or by e-mail at ditte.dahl@kglakademi.dk
Anyone who meets the requirement of an academic degree at a graduate level is encouraged to apply for the scholarship regardless of age, gender, race, religion or ethnicity
Job details
Title: Vacant PhD scholarship in adaptive robotic fabrication
Employer: The Royal Danish Academy of Fine Arts, Schools of Architecture, Design and Conservation
Location: Philip de Langes Allé 10 Copenhagen, Denmark
Job type: PhD
Field: Architecture, Civil Engineering, Control Systems Engineering,
Contact Person: If you wish to apply for this position, please specify that you saw it on AKATECH.tech