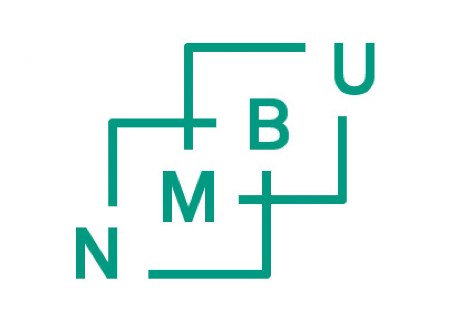 School/Institution:Norwegian University of Life Sciences (NMBU), Norway, Oslo
Discipline: Electrical Engineering
Employment Type:Full-time
Posted:2022-04-25
Contact Person:If you wish to apply for this position, please specify that you saw it on AKATECH.tech
Associate Professor in mechanical/electrical/material engineering
Job description
The Department of Mechanical Engineering and Technology Management at the Faculty of Science and Technology (REALTEK) invites applications for a faculty position as Associate Professor in Mechanical/Electrical/Material Engineering with a focus on product development. The position is full time and permanent.
At the Faculty of Science and Technology, we are dedicated to solving global issues and accelerating the transition into a sustainable society. This is done through research and technology development and by training the next generation of creative and mindful engineers.
We offer a highly multidisciplinary research environment across a wide range of engineering disciplines from physics, data sciences via robotics, process and mechanical engineering, to geomatics, water treatment and construction as well as architecture. We host strong research groups within areas such as solar cells, photonic devices, offshore wind, biorefinery, computational material science and data-driven agriculture.
We are looking for candidates with experience from academia and/or industry who is dedicated to performing multidisciplinary research and research-based teaching within product and technology development. You will complement and/or strengthen our research and technology development activities within areas such as sensor technology, computational fluid dynamics, robotics, material engineering, and data-driven engineering
REALTEK offers new academic staff an on-boarding package
You will be prioritized when university funded PhD positions are distributed
You will get NOK 50.000 as start-up-funding for conference fee, travels, etc.
All scientific staff can apply for research leave every 7th year, or every 5th year for female associate professors
Main tasks
Research and/or innovation activities that intersect with product development
Managing and developing the course portfolio within product development
Teaching graduate and undergraduate courses offered by the faculty
Supervise MSc and PhD students
Establish your own R&D projects and apply for funding from national and international sources
Establish industrial collaboration that can benefit students and research projects
Particip ate in academic administration and the continuous development of our study programs and research activities
Competence
Required qualifications
M.Sc. in a relevant field, i.e., mechanical, electrical, or material engineering, or related multidisciplinary engineering fields.
PhD degree equivalent to a Norwegian doctoral degree in a relevant field: mechanical, electrical, or material engineering, or related multidisciplinary engineering fields. Less technical PhD degrees related to product development and/or sustainability analysis can also be viable options. Competence at an equivalent level documented by scientific work of the same scope and quality as a Norwegian doctoral degree can supplant the formal requirement of PhD degree.
Competence and experience in using established methodologies of product development in an engineering context.
Applicants are asked to document educational competence in compliance with guidelines at NMBU for appointment to associate professor position. If you do not meet the requirements, you can still be evaluated as qualified for the position as you will be obligated to meet the requirements within two years of appointment. The required training will be provided by NMBU.
The following language skills are required:
Applicants are required to be proficient in Norwegian and English, both written and oral, to be able to participate actively in all functions the position may involve.
Candidates who are not fluent in Norwegian or a Scandinavian language will receive support from the faculty to become fluent (level B2 or similar) in Norwegian within three years of employment.
Desired qualifications
Experience from R&D projects (Technology readiness level 2-6)
Teaching and supervision experience
Experience in project management
Experience with working in multidisciplinary teams
Strong dissemination track record, including research publications, patents, and media articles.
Personal qualities
Ability to engage students and colleagues
Good communication skills and ability to establish new contacts and develop networks.
Interest in exploring synergies between the candidate's engineering specialization and product development
Willingness to collaborate both within the department and across NMBU
Personal suitability will be given weight
NMBU is dedicated to increasing the number of women in permanent scientific positions and women are strongly encouraged to apply.
Remuneration and further information
The position is placed in government pay scale position code 1011 Associate Professor, wage framework 24, salary grade (68 -77) (NOK 626 100 - 752 800), depending on qualifications. Seniority Promotion in position.
For further information, please contact Associate Professor Kristian Berland, E-mail: Kristian.Berland@nmbu.no; phone +47 672 31 536
The engagement is to be made in accordance with the regulations in force concerning State Employees and Civil Servants, and the acts relating to Control of the Export of Strategic Goods, Services and Technology. Candidates who by assessment of the application and attachment are seen to conflict with the criteria in the latter law will be prohibited from recruitment to NMBU.
NMBU offers
An exciting interdisciplinary and inclusive environment that provides exciting research- and development opportunities.
Daily contact with inspiring students and skilled colleagues.
Various welfare schemes.
Kindergarten for children of employees
As a member of the National Insurance Scheme you are included in Norway's extensive welfare scheme, which includes health care services, and family policy schemes such as paid parental leave, subsidized kindergartens, child benefits, and free health- and dental care for children.
Application
To apply online for this vacancy, please click on the 'Apply for this job' button above. This will route you to the University's Web Recruitment System, where you will need to register an account (if you have not already) and log in before completing the online application form.
Up to ten publications selected by the applicant as most relevant must be attached to the application. If it is difficult to identify the contribution of the applicant in multiple-author publications, a short explanation about the applicant's part of the work is suggested.
Applicants must also enclose documentation of their educational competence, using a "teaching portfolio"
Printed material which cannot be sent electronically should be sent by surface mail to Norwegian University of Life Sciences, Faculty of Science and Technology, P.O. Box 5003, NO-1432 Ås,
Applicants invited for an interview will be asked to present verified copies of diplomas and certificates.
Pursuant to the Personal Data Act, we will hereby notify you that the report of the expert committee will be sent to all applicants.
About The Faculty of Science and Technology
The Faculty of Science and Technology (REALTEK) develops research-based knowledge and educates civil engineers and lecturers needed to reach the UN's sustainability goals. We have approximately 150 employees, 70 PhD students and soon 1500 students. The education and research at REALTEK cover a broad spectrum of disciplines.
This includes data science, mechanics and process engineering, robotics, construction and architecture, industrial economics, environmental physics and renewable energy, geomatics, water and environmental engineering, applied mathematics as well as secondary school teacher education in natural sciences and use of natural resources such as in agriculture, forestry and aquaculture. The workplace is in Ås, 30 km from Oslo
Contact Person: If you wish to apply for this position, please specify that you saw it on AKATECH.tech