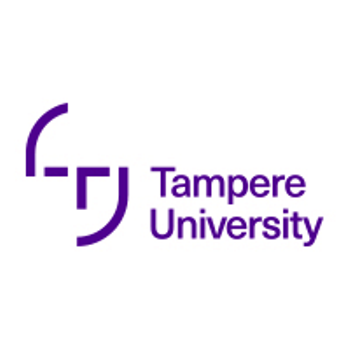 School/Institution:TAMPERE UNIVERSITY, Finland,  Tampere
Discipline: Industrial Engineering
Employment Type:Full-time
Posted:2022-04-27
Contact Person:If you wish to apply for this position, please specify that you saw it on AKATECH.tech
Professor or Associate Professor (tenure track) in industrial engineering
Tampere University and Tampere University of Applied Sciences create a unique environment for multidisciplinary, inspirational and high-impact research and education. Our universities community has its competitive edges in technology, health and society. www.tuni.fi/en
We are inviting applications for the position of professor or associate professor in Industrial Engineering and Management. Tampere University's Unit of Industrial Engineering and Management (IEM) examines the production and economic activities of technology-based organizations comprehensively. IEM researchers typically engage in broad research collaboration across disciplines to address the current societal challenges. The unifying strategic theme of research in the unit is sustainable value creation in technology-based organizations.
Our five research groups specialise in the following research areas:
Profitability management, in particular the profitability effects of real processes, decision making and interventionist research
Project-based business and industrial services management, in particular the organisation and management of project activities, project networks and the service orientation of industrial enterprises
Technology strategy and business, management of innovations, with particular emphasis on energy solutions and the circular economy
Production and supply chain management, in particular operations strategy, production location decisions, sustainable supply chains and value creation in industrial buyer-supplier relationship.
Safety management and engineering, with particular emphasis on the safety of organisations, products, production, and services in terms of people, the environment and property, and the development of safety in work and technology
The IEM unit belongs to the Faculty of Management and Business and offers degree programs at all levels.
Job description
We are seeking a highly motivated and accomplished academic to conduct, organize and supervise high-quality scientific research, to contribute to societal impact and to international collaboration, to give research-based teaching, to contribute to curriculum development and student supervision as well as to the overall development of the discipline.
The research domain of the candidate should deal with technology and innovation management which is a central research and teaching area in the IEM unit. The main contexts in research during the recent years have been circular economy, energy solutions, emerging technologies, and technology foresight. The research of the candidate is expected to cover one or more of the following themes:
technology change and foresight
technological competitiveness
technology and/or innovation strategy and management
high technology entrepreneurship and growth companies
Requirements
Professor's requirements
an applicable doctoral degree
high-level scholarly expertise
experience of leading scientific research
ability to provide high-quality research-based education and instruction
a track record of winning external research funding
a track record of international scholarly activity
Associate professor's requirements
an applicable doctoral degree
a track record of independent scholarly activity
teaching skills required to successfully perform the duties and functions of the position
ability to lead a research group and acquire external funding
a track record of international scholarly activity.
We appreciate a strong track record of research with an international impact, the ability to build successful research networks and collaboration, as well as a strong commitment to high quality teaching and overall development of the industrial engineering and management discipline at Tampere University.
Your research may focus on any of the above-mentioned fields of technology and innovation management. We appreciate both high-level empirical and theoretical expertise. You are expected to contribute to teaching in your expertise area in the courses of all levels of the degree programmes in IEM. A research profile that has linkages with the existing research areas of IEM at Tampere University is a necessary requirement for eligibility to the position. Experience of multidisciplinary collaboration, and synergies with other disciplines of the faculty are an advantage.
The post requires fluency in English.
The selection process will involve interviews, candidates may also undergo an aptitude assessment and may be required to give a demonstration of their teaching skills. In the process the top candidates will be evaluated by external experts.
We offer
Initial appointment as associate professor is for five years (1.1.2023-31.12.2027) and, subject to successful performance, the associate professor will become a tenured member of faculty at the end of the first five-year period. If the appointment is at the full professor level, the appointment will be permanent from the outset.  The principles of the tenure evaluation are laid out in the tenure track career system at Tampere University. Support will be provided throughout the five-year period to ease transition to a permanent faculty position. A trial period of six months applies to all our new employees.
Salaries are based on the job demands and employees' personal performance in accordance with the Finnish University Salary System. The minimum starting salary of an associate professor will range between 4600–5200 EUR/month and of a professor between 5600–6100 EUR/month. Higher salaries may be agreed dependent upon experience and/or performance.
Please read more about working at Tampere University. You can also find more information about us and working and living in Tampere by watching  Tampere Higher Education Community - our academic playground.
How to apply
Please submit your application through our online recruitment system.
Please write your application and all accompanying documents in English and attach them in PDF format. Applications should include the following documents:
Curriculum Vitae according to TENK guidelines
List of publications according to Academy of Finland guidelines. (Please indicate your ten most important publications and add hyperlinks to these publications). If the publications indicated are not found by link, please attach them to application as a separate PDF file.
A research plan (max. 5 pages) outlining your proposed research.
Teaching portfolio according to Tampere University guidelines
A vision paper (1-2 pages) that describes how you would further develop research and teaching in the field of industrial engineering and management at Tampere University.
For more information, please contact:
Head of unit, Professor Jussi Heikkilä, jussi.heikkila@tuni.fi, +358 50 3761090
Dean Matti Sommarberg, matti.sommarberg@tuni.fi
HR partner Hanna Nurmi, hanna.p.nurmi@tuni.fi
Job details
Title: Professor or Associate Professor (tenure track) in industrial engineering and management, specifically technology and innovation management
Employer: Tampere University
Location: Kalevantie 4 Tampere, Finland
Job type: Assistant / Associate Professor, Professor, Tenure Track
Field: Industrial Engineering
Contact Person: If you wish to apply for this position, please specify that you saw it on AKATECH.tech