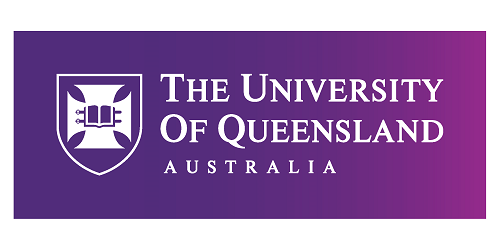 School/Institution:The University of Queensland, Australia, St Lucia
Discipline: Software Engineering
Employment Type:Full-time
Posted:2019-08-07
Contact Person:If you wish to apply for this position, please specify that you saw it on AKATECH.tech
Lecturer/Senior Lecturer in Software Engineering
Job No: 505391
Area: Faculty Of Engineering, Architecture & Info Tech
Salary (FTE): Advertised at multiple classifications
Work type: Full Time - Continuing
Location: St Lucia, Brisbane
School of Information Technology and Electrical Engineering
It is an exciting time to get involved with the School of Information Technology and Electrical Engineering, located on UQ's St Lucia campus. The School is ramping up its investment in teaching, research and engagement to create an inspiring, diverse and flexible workplace. The direction is backed by a bold, new strategic vision to ensure the School is at the forefront of meaningful research outcomes and pedagogy across its core impact areas of health, data, automation and energy. Boasting strong student enrolments in professionally accredited programs, combined with world-class researchers and facilities, the School is focused on strengthening its position in the global computer science and engineering communities. By attracting the brightest minds and fostering a truly innovative and collaborative work environment, the School will develop global solutions to contemporary issues and mentor the leaders of tomorrow. Details of the School may be accessed on its website at http://www.itee.uq.edu.au/
About the Opportunity
The successful candidate will engage in research activities of the School, focusing on one or more of the following areas
Software engineering
Secure program development
Formal program verification
Program analysis
Programming language theory and implementation
and contribute to teaching, course coordination and student supervision.
Our Ideal Candidate
Applicants should possess a PhD in Software Engineering, Computer Science or a related field. You should have significant experience and a successful record of research achievements in one or more of the focus areas with demonstrated high quality outputs.
You should be an enthusiastic team player who can operate at the leading edge of research, and be willing to teach across a range of areas within the field of Software Engineering.
The University of Queensland values diversity and inclusion and actively encourages applications from those who bring diversity to the University. Please refer to the University's Diversity and Inclusion webpage (https://staff.uq.edu.au/information-and-services/human-resources/diversity) for further information and points of contact if you require additional support.
This role is a full-time position; however flexible working arrangements may be negotiated.
Accessibility requirements and/or adjustments can be directed to the contact person listed in the job advertisement.
What We Can Offer
This is a full-time, continuing appointment available at Academic Level B, or Level C. Appointment level will be commensurate to qualifications and experience.
The remuneration package for Level B will be in the range $92,142 - $109,419pa, plus employer superannuation contributions of up to 17% (total package will be in the range $107,807 - $128,020 per annum).
The remuneration package for Level C will be in the range $112,874 - $130,151 per annum plus employer superannuation contributions of up to 17% (total package will be in the range $132,063 - $152,277 per annum).
Position Description
Download File 505391_Lecturer-Senior Lecturer_PD new.pdf
Questions?
To discuss this role please contact Graeme Smith on +61 7 3565 1625 or smith@itee.uq.edu.au.
Want to Apply?
To submit an application for this role, use the Apply button below.
All applicants must supply the following documents:
Cover letter
Resume
Selection Criteria responses.
For information on completing the application process click here.
Applications Close: Friday, 6th September 2019 at 12:00 pm Australian Eastern Standard Time
UQ Reference Number: 505391
Contact Person: If you wish to apply for this position, please specify that you saw it on AKATECH.tech