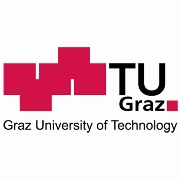 School/Institution:Graz University of Technology , Austria, Graz
Discipline: Biomedical Engineering, Computer Engineering
Employment Type:Full-time
Posted:2019-08-11
Contact Person:If you wish to apply for this position, please specify that you saw it on AKATECH.tech
Faculty of Computer Science and Biomedical Engineering
Graz University of Technology actively seeks diversity and equal opportunities. In the personnel selection may
Applicants on the basis of sex, ethics, religion or religion Ideology, age or sexual orientation should not be discriminated against (anti-discrimination).
People with disabilities and appropriate qualifications are expressly invited to apply.
The Technical University of Graz is aiming for an increase in the proportion of women, especially in leadership positions and in the area of ​​employment
scientific staff and therefore invites qualified women to apply. Until the achievement
A balanced numerical ratio gives priority to women with equal qualifications.
General requirements:
The mastery of the German and English language in spoken and written in the for the respective userequired extent.
Travel costs incurred in connection with the selection process will not be replaced by Graz University of Technology.
181.2 Call for Vacancies for Scientific University Staff
Faculty of Computer Science and Biomedical Engineering
1 position of a university assistant / university assistant for 5 years, 40 hours / week,expected from 1 October 2019, at the Institute for Interactive Systems and Data Science
Desired qualifications:
Experience in the field of statistical and probabilistic data modeling as well as in the field of statistical inference from large amounts of data. Experiences with the empirical analysis of the human behavior or user behavior on the web. Experience with the practical Application of machine learning in relation to large datasets and predictions of user actions in digital applications.
Classification:
B 1 by collective agreement for the employees of the universities; the monthlyMinimum fee for this use is currently € 2,864.50 gross (14 × annually) and may beon the basis of the collective agreements by accounting for activity-specific previous experience and other charges related to the specifics of the workplace.
Application, CV and other documents are under exact name of the body or the Electronic code preferably to applications.csbme@tugraz.at and must be up to arrive by the end of the application deadline at the latest.
Code: 7060/19/023
The Dean: Bloem
Contact Person: If you wish to apply for this position, please specify that you saw it on AKATECH.tech