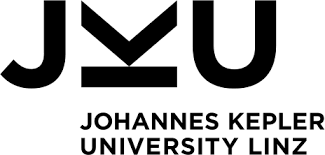 School/Institution:Johannes Kepler University, Austria, Altenberger
Discipline: Artificial Intelligence
Employment Type:Full-time
Posted:2019-09-09
Contact Person:If you wish to apply for this position, please specify that you saw it on AKATECH.tech
The Johannes Kepler University Linz is over with 20,000 students and about 3,300 employees Upper Austria's largest educational and research institution The JKU offers around four faculties 70 fields of study. To reinforce our We are looking for teams at the earliest opportunity Assistant Professor with diploma / master in the employment scale in the LIT Artificial Intelligence Lab
Ad number 3911
Your tasks:
Independent research and active participation in cooperative research projects of the institute,V. A. in the development, evaluation and Application of machine learning methods (especially deep learning)
Publication of scientific results in recognized international journals and at conferences
Co-supervision of students in seminars, at Project internships and bachelor and master theses
Conducting and assisting with courses of the institute
Your profile:
Completed Master or Diploma studies in a relevant discipline (Computer Science, Mathematics, Bioinformatics, Statistics or a similar discipline)
Research orientation and strong motivation one To write a dissertation
Theory and practice of machine learning, such as approximately
Deep Learning (Robust Learning, Generative Models, normalization techniques)
Reinforcement learning
Probabilistic modeling
Excellent knowledge in Python Programming
Good language skills in English
The minimum monthly salary is € 1,432.25 gross (14 x per year, KV classification B1).
For more information, please contact Mag. Günter Klambauer,
E-Mail: klambauer@ml.jku.at
Within the meaning of the women's promotion plan of the JKU Women especially encouraged to apply this become the priority for the same qualification added. Benefits disabled applicants become special if they are suitable considered.
If you are interested in this varied Task, we look forward to receiving your application the usual documents on our online portal http://jku.at/bewerbung or to Johannes Kepler University of Linz, Human Resource Management, Altenberger Road 69, 4040 Linz.
Please enter in the application necessarily the "Display number 3911"
Contact Person: If you wish to apply for this position, please specify that you saw it on AKATECH.tech