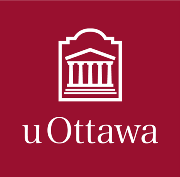 School/Institution:University of Ottawa, Canada, Ottawa
Discipline: Civil Engineering
Employment Type:Full-time
Posted:2019-09-14
Contact Person:If you wish to apply for this position, please specify that you saw it on AKATECH.tech
The Department of Civil Engineering in the Faculty of Engineering is seeking a creative, dynamic, and energetic individual for a tenure-track faculty position in the area of potable Water Treatment Technologies for Northern Communities. Candidates in all related fields of environmental engineering are encouraged to apply, but special consideration will be given to applicants with research strength in appropriate technologies to provide sustainable and resilient potable water treatment infrastructure for indigenous communities throughout Canada.
Title of the position:
Assistant or Associate Professor, although the rank of Full Professor will be considered under exceptional circumstances.
Duties:
The functions of a member of the academic staff include, in varying proportions: a) teaching activities; b) scholarly activities revealed by research or professional work; c) supervision of graduate students; d) academic and professional service activities. The candidate will be expected to develop and lead an active nationally and internationally recognized research program, attract external research funding, supervise graduate students, collaborate with other faculty members, and participate in educational and professional activities including administrative duties.
Rank and Salary:
Regular tenure-track academic appointment in the Faculty of Engineering with a salary consistent with the collective agreement of the Association of Professors of the University of Ottawa.
Benefits package:
The University of Ottawa provides a complete compensation package, which includes long term disability, basic group life insurance, supplementary health insurance, University of Ottawa Pension Plan and optional life insurance.
Location of work:
Department of Civil Engineering, University of Ottawa. The University of Ottawa is located in the heart of Canada's capital, which provides world-class cultural and recreational opportunities.  The University of Ottawa is one of Canada's top-ten research intensive universities, and the world's largest English/French bilingual university. The Faculty of Engineering provides a learning environment that promotes excellence and innovation, with a strong emphasis on entrepreneurial design. Excellence and diversity in research are built on strong collaboration with industry and government research institutions, many of which are located in the nation's capital. The Department of Civil Engineering at the University of Ottawa maintains active research programs in Environmental Engineering, Water Resources Engineering, Civil Engineering Materials, Geotechnical Engineering, Structural Engineering, and Construction Management. The Department has fully equipped environmental engineering laboratories and state-of-the-art research and teaching laboratories in the new STEM building. With this position the Department of Civil Engineering will have 23 full-time faculty members, 3 teaching professors, and 7 support staff members. The present enrolment is more than 600 undergraduate and nearly 400 graduate students. Further information relating to the Department can be viewed on its web site. https://engineering.uottawa.ca/civil-dept.
Contact information:
Dr. Colin Rennie, Ph.D., P.Eng., Chair, Department of Civil Engineering, University of Ottawa, 161 Louis Pasteur, Ottawa, ON K1N 6N5 colin.rennie@uottawa.ca. Telephone: 613-562-5800 (ext. 6124), fax: 613-562-5173
Skills Requirements:
Education: Ph.D. or equivalent in civil engineering, environmental engineering, or related discipline.
Work experience: Candidates must demonstrate an excellent research track record with output in high quality academic journals and a strong teaching track record. A research and teaching focus in water treatment, with particular emphasis in water treatment technologies for remote, northern communities, is desired. A strong and substantiated track record of ongoing research and collaboration with Indigenous communities will be considered an important asset.
Other: Because the University of Ottawa is Canada's premier bilingual university, preference will be given to candidates who are bilingual (French/English) and who are able to teach in both languages.   Passive knowledge of the other official language in Canada is a requirement for tenure.  Registration as a Professional Engineer in Canada needs to be satisfied at the time of tenure and thereafter. Interest, experience, or expertise in the general areas of engineering design or of technological entrepreneurship will be considered an asset.
Please send your curriculum vitae, detailed teaching and research statements related to water treatment engineering and the names, addresses, telephone numbers and e-mail addresses of at least three (3) referees to:
Dr. Colin Rennie, Ph.D., Ph.D.,
Chair, Department of Civil Engineering
Faculty of Engineering
University of Ottawa
161 Louis Pasteur
Ottawa, ON K1N 6N5
colin.rennie@uottawa.ca
All qualified candidates are invited to apply; however, preference will be given to Canadian citizens and permanent residents. The University of Ottawa is an equal opportunity employer. We strongly encourage applications from women, Indigenous peoples, persons with disabilities and members of visible minorities. If you are invited to continue the selection process, please notify us of any particular adaptive measures you might require by contacting the Office of the Associate Vice-President, Faculty Affairs at 613-562-5958. Any information you send us will be handled respectfully and in complete confidence.
The University of Ottawa is proud of its 170-year tradition of bilingualism. Through its Official Languages and Bilingualism Institute, the University provides training to staff members and to their spouses in their second official language.
Contact Person: If you wish to apply for this position, please specify that you saw it on AKATECH.tech