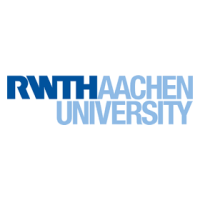 School/Institution:Rheinisch Westphalian Technical University Aachen, Germany, Aachen
Discipline: Renewable Energy
Employment Type:Full-time
Posted:2019-08-20
Contact Person:If you wish to apply for this position, please specify that you saw it on AKATECH.tech
Research Assistant/Associate - Postdoc (m/w/d), Energy Biomass and Renewable Energy
Contact
Name : Prof. Alexander Mitsos, Ph.D.
Telephone: workPhone+49 241 80 94704
Institution
AVT-Process Systems Engineering
Our profile
The chair of Process Systems Engineering (AVT.SVT) is part of Aachener Verfahrenstechnik, was founded in 1993 by Prof Wolfgang Marquardt and is directed since 2012 by Prof. Alexander Mitsos, PhD.
Our research covers different topics of process systems engineering which link chemical engineering with computational engineering science.
It is focused on the development of basic principles of mathematical modeling, the combination of experiments and modeling, conceptual process design, process operations and control as well as the development of numerical algorithms and software-tools.
The methodological aspect is complemented by applications in the process industries.
Your profile
You have received an excellent doctoral degree in chemical engineering or a related subject such as industrial engineering, systems engineering, mathematics, or mechanical engineering.
You have demonstrated research capability. You have a very strong technical background as indicated by your excellent grades. You enjoy and are capable of interdisciplinary cooperation and you have very good communication skills. You have experience in modeling technical systems and in computations.
Please send a complete application, including a short letter of motivation, a detailed CV including grades and list of publications/presentations, copies of all transcripts (high school degree, BSc/MSc, doctorate) and if possible two letters of recommendation.
Knowledge of German is not required but very helpful.
Your responsibilities
One of the focal points of our laboratory is sustainable process engineering. We are hiring a postdoc to strengthen this effort, with a particular focus on the flexible operation of chemical industry to allow for the penetration of renewable feedstocks (biomass and CO2) and energy. Your main duty will be to develop and apply optimization algorithms to optimal design and operation of such sector-coupled processes. You will also be assigned teaching duties.
What we offer
The successful candidate will be employed as a regular employee.
The position is to be filled as soon as possible and for 1 year.
This is a full-time position. It is also available as part-time employment per request.
Applicants must have a doctorate/Ph.D. or equivalent.
The salary corresponds to level EG 13 TV-L.
RWTH Aachen University is certified as a Family-Friendly University.
We welcome applications from all suitably qualified candidates regardless of gender.
We particularly welcome and encourage applications from women, disabled persons and ethnic minority groups, recognizing they are underrepresented across RWTH Aachen University.
The principles of fair and open competition apply and appointments will be made on merit.
RWTH Aachen is an equal opportunities employer. We therefore ask you not to include a photo in your application.
For information on the collection of personal data pursuant to Articles 13 and 14 of the General Data Protection Regulation (GDPR), please visit: http://www.rwth-aachen.de/dsgvo-information-bewerbung
Application
Number: 28481
Application deadline: 30.08.2019
Mailing Address: RWTH Aachen University
AVT-Process Systems Engineering
Forckenbeckstraße 51
52074 Aachen
Please note, however, that communication via unencrypted e-mail poses a threat to confidentiality as it is potentially vulnerable to unauthorized access by third parties
Contact Person: If you wish to apply for this position, please specify that you saw it on AKATECH.tech