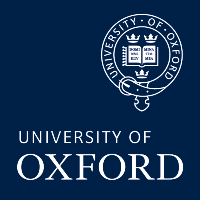 School/Institution:University of Oxford, United Kingdom, Oxford 
Discipline: Computer Engineering
Employment Type:Full-time
Posted:2019-08-21
Contact Person:If you wish to apply for this position, please specify that you saw it on AKATECH.tech
Department of Computer Science, Parks Road, Oxford.
Grade 8: £40,792 – £48,677 with discretionary range to £53,174 p.a.
The Department of Computer Science have an opportunity for a full-time Departmental Lecturer in Computer Science to start as soon as possible.
You will be a full member of the team responsible for teaching and supervision of undergraduate and graduate students within the Department of Computer Science, and your duties will include participating in the teaching and administrative work of the Department, supervising or assisting in the supervision of graduate students, lecturing, tutoring, or conducting practical classes, producing lecture notes/course materials and reading lists, being the first contact for student matters, and planning and organising specific syllabus areas and contributing to syllabus development generally.
The primary selection criteria are a doctoral degree in Computer Science, experience of delivering teaching in the area of graphics, geometric modelling and computer security, an aptitude for teaching and awareness of pedagogic methods, and sufficient depth and breadth of knowledge in the subject to develop course units in a sufficient variety of computer science areas.
Whilst the role is a Grade 8 position, we would be willing to consider candidates with potential but less experience who are seeking a development opportunity, for which an initial appointment would be at Grade 7 (£32,236 - £39,609 p.a.) with the responsibilities adjusted accordingly (for Grade 7, you would be expected to hold a doctoral degree in computer science or be close to completion). This would be discussed with applicants at interview/appointment where appropriate.
Our staff and students come from all over the world and we proudly promote a friendly and inclusive culture. Diversity is positively encouraged, through diversity groups and champions, for example http://www.cs.ox.ac.uk/aboutus/women-cs-oxford/index.html, as well as a number of family-friendly policies, such as the right to apply for flexible working and support for staff returning from periods of extended absence, for example maternity leave.
Contact Person : Recruitment Team Vacancy ID : 141851
Contact Email : hr@cs.ox.ac.uk
Contact Person: If you wish to apply for this position, please specify that you saw it on AKATECH.tech