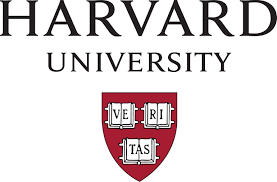 School/Institution:Harvard University, United States, Harvard
Discipline: Computer Engineering
Employment Type:Full-time
Posted:2019-08-21
Contact Person:If you wish to apply for this position, please specify that you saw it on AKATECH.tech
Tenure track faculty position in Computer Science

Title: Tenure track faculty position in Computer Science
School: Harvard John A. Paulson School of Engineering and Applied Sciences
Department/Area: Computer Science
Position Description
The Harvard John A. Paulson School of Engineering and Applied Sciences (SEAS) seeks applicants for a position at the tenure-track level in Computer Science, with an expected start date of July 1, 2020.
We are accepting applications in all areas of Computer Science. Machine learning, natural language processing, systems, systems security, and algorithms are areas of special interest, but candidates in any area are invited to apply.
We seek candidates who have a strong research record and a commitment to undergraduate and graduate teaching and training. We particularly encourage applications from historically underrepresented groups, including women and minorities.
Computer Science at Harvard benefits from outstanding undergraduate and graduate students, world-leading faculty, an excellent location, significant industrial collaboration, and substantial support from SEAS.
Information about Harvard's current faculty, research, and educational programs in computer science is available at http://www.seas.harvard.edu/computer-science.
The associated Institute for Applied Computational Science (http://iacs.seas.harvard.edu) and Data Science Initiative (https://datascience.harvard.edu/) foster connections among computer science, applied math, data science, and various domain sciences at Harvard through its graduate programs and events.
Basic Qualifications
A doctorate or terminal degree in Computer Science or a related field is required by the expected start date.
Special Instructions
Required application documents include a cover letter, CV, a statement of research interests, a teaching statement, and up to three representative papers. In addition, we ask for a statement describing efforts to encourage diversity, inclusion, and belonging, including past, current, and anticipated future contributions in these areas. Candidates are also required to submit the names and contact information for at least three and up to five references, and the application is complete only when three letters have been submitted. At least one letter must come from someone who has not served as the candidate's undergraduate, graduate, or postdoctoral advisor. We encourage candidates to apply by December 6, 2019, but will continue to review applications until the position is filled.
Contact Information: Jenny Mileski
Contact Email jmileski@seas.harvard.edu
Equal Opportunity Employer
Harvard is an equal opportunity employer and all qualified applicants will receive consideration for employment without regard to race, color, religion, sex, national origin, disability status, protected veteran status, gender identity, sexual orientation, pregnancy and pregnancy-related conditions, or any other characteristic protected by law.
Minimum Number of References Required: 3
Maximum Number of References Allowed: 6
How did you hear about this position?
Academic Careers online
Bay State Banner
Chronicle of Higher Education
Harvard Department Website
Higher Education Recruitment Consortium (HERC)
HigherEdJobs
Inside Higher Ed
Nomination Letter
Professional Conference
Professional Organization or Listserv
Referred by a colleague
Applicant Documents
Curriculum Vitae
Cover Letter
Statement of Teaching Philosophy
Statement of Research
Publication
Publication 2
Publication 3
Diversity, Inclusion, and Belonging Statement
Optional Documents
Course Evaluation
Contact Person: If you wish to apply for this position, please specify that you saw it on AKATECH.tech