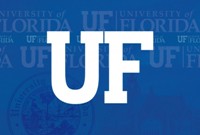 School/Institution:University of Florida, United States, Florida
Discipline: Information Systems
Employment Type:Full-time
Posted:2019-08-21
Contact Person:If you wish to apply for this position, please specify that you saw it on AKATECH.tech
Data Integration Associate
Job No: 511889
Work Type: Saff Full-Time
Location: Main Campus (Gainesville, FL)
Categories: Information Systems/Technology
Department: 50010000 - AD-VP ADVANCEMENT
Classification Title: Data Integration Associate
Job Description:
Data Integrity
Proactively create automated scripts to ensure the integrity of biographic, prospective donor, donation, volunteer, and event data.
Work with administrative employees to flag data integrity issues for manual correction.
Collaborate with appropriate stakeholders to make any necessary changes to business processes.
Create clear instructions for any employees completing manual phase of data integrity projects and provide appropriate follow-up and feedback.
Create data that satisfy the needs of the requestors, presenting data for different users and functions.
Perform routine uploading and downloading of data.
Complete ad-hoc projects as assigned.
Data Integration
Implement processes and logic to extract, transform, and distribute data across one or more data stores from a wide variety of sources.
Work with Analysts and Business Users to translate functional specifications into technical designs for implementation and deployment.
Develop technical documentation which includes designs, workflows, processes, and version control.
Create and use Application Programming Interfaces (APIs)[NK1]  to integrate data across systems using established rules of data governance.
Make data governance recommendations based on analysis and testing of current state.
Assist with troubleshooting current processes.
Legacy System Modernization
Analyze existing Legacy systems (Oracle and Access databases), make recommendations for system improvement, and implement approved recommendations.
Expected Salary:
Salary is competitive and commensurate with education and experience.
Minimum Requirements:
Associate's degree and two years of relevant experience; or a high school diploma or equivalent and four years of relevant experience. Appropriate college coursework or vocational/technical training may substitute at an equivalent rate for the required experience.
Preferred Qualifications:
The ideal candidate will possess:
Four to Five years progressively responsible programming experience in the Client/Server, Oracle or other relational databases preferred.
Experience with a middleware product, such as Jitterbit, Mulesoft, SAS, etc.
Knowledge of building APIs.
Strong logical thinking and analytical skills.
Accuracy, attention to detail and problem solving skills.
Effective time management and organizational skills.
Ability to work collaboratively and be a team player.
Must be an outstanding communicator and possess excellent written and verbal communication skills; interpersonal skills; and the ability to work collaboratively and interact effectively with a diverse constituency.
An appreciation for and support of diversity in the workplace in all its forms; proven success working with stakeholders; project management skills; experience in a data-driven environment; organizational skills; and the ability to lead, influence and motivate others are required.
Incumbent must be able to work independently and be detail oriented.
Customer service experience.
Professional interpersonal skills and have the ability to work well with diverse constituencies.
Working knowledge in these areas:  Windows, Microsoft Word, Microsoft Excel, Microsoft Access, internet browsers, preferably Internet Explorer, E-mail.  Working knowledge of a donor database, contact management and tracking system.
Special Instructions To Applicants
To be considered, applicants must upload a cover letter, resume and a list of three references.
Contact Person: If you wish to apply for this position, please specify that you saw it on AKATECH.tech