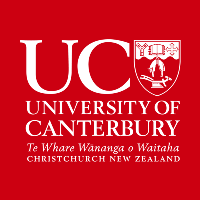 School/Institution:University of Canterbury, New Zealand, Christchurch
Discipline: Nanotechnology Engineering
Employment Type:Full-time
Posted:2019-08-23
Contact Person:If you wish to apply for this position, please specify that you saw it on AKATECH.tech
Position Overview
Professor in Nanotechnology Engineering
Department of Electrical and Computer Engineering
College of Engineering
University of Canterbury
Christchurch, New Zealand
Part time at 18.75 hours per week (0.5 FTE)
Fullterm opportunity
What You Will Do
We invite applications for a fixed term, 0.5FTE position of Professor in our dynamic, world class, and growing Department.
You will be motivated to develop and maintain a vigorous research programme in areas appropriate to your expertise, in collaboration with other researchers and research groups, and particularly New Zealand industry partners.
The Department has a keen emphasis on physical project-based teaching including nanotechnology engineering. As such, you would be expected to develop and teach into Nanotechnology, Electrical, Electronics, and Computer Engineering courses that make extensive use of nanotechnology systems
Who You Are
We are specifically interested in candidates that have a strong and active research programme and history involving nanophotonics engineering. Specifically, you must have extensive experience in nano-optics and especially nanoplasmonic based light steering and semiconductor optical nanoantennas.  The Department is interested in applicants with experience in successful collaboration with other researchers and industry, and high performance in teaching.
Who You Will Work With
You will be working in a strong, supportive and forward-looking Department dedicated to excellence in research and teaching. The Department of Electrical and Computer Engineering fosters close collaborative connections with other groups in the University, including the Departments of Computer Science and Software Engineering, and Mechanical Engineering, the MacDiarmid Institute for Advanced Materials and Nanotechnology, the Human Interface Technologies Lab, the Wireless Research Centre, and the Electric Power Engineering Centre.  Existing research collaborations are also active with a number of other Universities and research institutes in New Zealand and from around the world.
For more information on the Department please visit: http://www.elec.canterbury.ac.nz
The College of Engineering has just completed a 3-year long, $163 million investment of its engineering specialist laboratory wings and main teaching spaces. Staff and students now have access to some of the best modern facilities and technologies for teaching, learning and research in the southern hemisphere.  Every area has been designed with the principles of highly flexible learning spaces, collaborative open areas and engineering on display.
Why UC
The University of Canterbury is committed to promoting a world-class learning environment through research and teaching excellence, and has a vision statement of "People Prepared to Make a Difference".  You will have the opportunity to work alongside members of a diverse academic community and enrich your own professional and personal development.
For information about the range of fantastic benefits that UC offers including flexible work practices, study opportunities and generous superannuation and leave provisions, please visit us: http://www.canterbury.ac.nz/joinus
Apply
Applications for this position are submitted online and should include:
A brief cover letter,
A curriculum vitae which includes a list of relevant research publications and the contact details of three referees, and
A 2-3 page statement outlining the applicant's research interests and goals, teaching philosophy, and their thoughts on how to develop a successful Nanotechnology Engineering team in the Department.
We are happy to answer your queries in relation to the application process, please forward these to Lorna Grubb, Recruitment Coordinator, lorna.grubb@canterbury.ac.nz
For further information specifically about the role, please contact: Prof Paul Gaynor, paul.gaynor@canterbury.ac.nz
Internal candidates should apply via the Careers option in Employee Self-Service: https://ucpeople.canterbury.ac.nz
The University of Canterbury is an EEO employer and actively seeks to meet its obligation under the Treaty of Waitangi.
Contact Person: If you wish to apply for this position, please specify that you saw it on AKATECH.tech