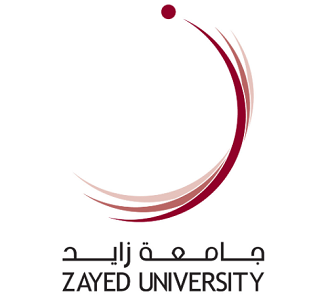 School/Institution:Zayed University, United Arab Emirates, Abu Dhabi
Discipline: Technology Management
Employment Type:Full-time
Posted:2019-08-26
Contact Person:If you wish to apply for this position, please specify that you saw it on AKATECH.tech
Instructor in College of Technological Management
The College:
The College of Technological Innovation (CTI) seeks to produce graduates recognized by business, government, and educational institutions in the United Arab Emirates (UAE), the Gulf Region, and the rest of the world.
It also seeks to develop a strong applied research capacity in emerging technologies directed towards meeting the ICT needs of the UAE and Gulf region. CTI's academic programs are practical, competency-based, and designed to prepare students for successful careers as Information Technology professionals.
At the undergraduate level, CTI offers a Bachelor's degree in in Information Systems & Technology Management (ABET/CAC accredited) jointly with the College of Business with three concentrations, Business Intelligence (BI), Management Information Systems (MIS) and Enterprise Systems (ES). CTI also offers a Bachelor's degree Information Technology with concentrations in Security & Network Technologies (ABET/CAC accredited), and Web and Mobile Application Development. CTI also offers a joint program in Multimedia Design (NASAD substantial equivalency status).
CTI is also expanding its Bachelor's programs to include engineering programs in the near future. At the graduate level, CTI offers a Master of Science (M.S.) degree in Information Technology with Specialization in Cyber Security.
Currently, CTI has 44 full-time faculty and 1418 students (male and female) seeking majors in the College on its Abu Dhabi and Dubai campuses. To support the expansion of programs, CTI will be substantially expanding its faculty. Successful candidates will enter a dynamic, growing organization that is active in both teaching, research and service.
The Opportunity:
CTI seeks qualified candidates to fill full-time, multi-year faculty positions beginning January 2020 at the rank of Instructor in the following areas:
Information systems: systems analysis and design and information systems management.
Enterprise Resource Planning (ERP): Knowledge of ERP industry package solutions (Ex. SAP or Oracle).
Software development (desirable expertise: Python).
Data Science.
The Requirements:
Applicants should have a MSc. degree at the time of appointment from an internationally accredited university in Information Systems, Information Technology, Computer Science, Data Science or any other related degree with at least 3 years of teaching experience in internationally accredited universities. Successful candidates should demonstrate a strong record of or potential for teaching excellence. They are also expected to actively engage in various college and university committees and participate in community service. Excellent interpersonal and communication skills are also required.
Preference will be given to applicants with professional experience, professional certification, or international experience in a multi-cultural environment.
The Benefits:
The University's benefits package includes salaries, housing, a furniture allowance, annual vacation airline tickets for the employee and immediate family, educational subsidies for children, and healthcare provided to the employee and sponsored family members.
To Apply:
In addition to completing the online application form, please attach the following:
Cover letter that should state the discipline area and the date you are applying for
Current curriculum vitae.
Statement of teaching philosophy, supported with recent students' teaching evaluations (if available).
The names and contact details of three professional references.
For any inquiry about the position, please email the Chair of the Hiring Committee at istmhiring@zu.ac.ae.
Review Process:
Review of applications will begin immediately and continue until all positions are filled. While we appreciate all applications, only those selected for an interview will be contacted.
Contact Person: If you wish to apply for this position, please specify that you saw it on AKATECH.tech