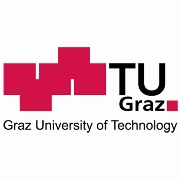 School/Institution:Graz University of Technology , Austria, Graz
Discipline: Data Science, Software Engineering
Employment Type:Full-time
Posted:2019-08-31
Contact Person:If you wish to apply for this position, please specify that you saw it on AKATECH.tech
Full Stack Java Software Developer With Interest In Data Science
Is technology your passion? Are you tired of routine and are looking for challenging and diverse tasks in multiple domains using a variety of technologies? Would you like to tackle new and exciting IT topics in a stimulating, research-oriented environment? If yes, we would like to meet you!
Your tasks:
Developing applications for analyzing, processing and presenting textual data and metrics
Designing and documenting high-performance, scalable architectures
Implementing state-of-the art research results for our projects and products
Further development of our internal development standards
Your qualifications:
Ongoing or completed education with a focus on software development
Several years of experience in Java backend development
Several years of experience in web front-end development
Spring Boot
Angular
Docker, Kubernetes
Interest in:
Python
Textmining / Textanalyse / Natural Language Processing
Deep Learning and other Machine Learning methods
We offer:
Innovative, challenging and diverse tasks in multiple domains and within various projects
Access to the latest technologies
Exciting opportunities for professional and personal development
Excellent work-life balance (flexible working schedule)
Dynamic, creative and multi-cultural team
Informal and stimulating working atmosphere
Under our collective agreement, the minimum gross salary for this full-time (38.5 h/W) position is €2,979 per month (14 times a year), plus a performance bonus. Higher compensation is possible, depending on your qualifications and experience.
We are looking forward to your application at career@know-center.at
Contact Person: If you wish to apply for this position, please specify that you saw it on AKATECH.tech