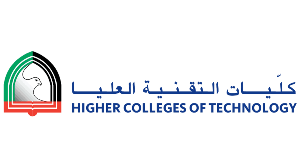 School/Institution:Higher Colleges of Technology, United Arab Emirates, Abu Dhabi
Discipline: Civil Engineering
Employment Type:Full-time
Posted:2020-05-11
Contact Person:If you wish to apply for this position, please specify that you saw it on AKATECH.tech
Faculty - Civil Engineering Technology & Science
Position Summary
The HCT is following the international academic standards in classifying faculty according to their qualification and experience in one of the three following ranks:
Lecturer
Assistant Professor
Faculty members are responsible for providing effective instruction in Civil Engineering. By using various learning methodologies that support a learning by doing philosophy, curriculum is taught to second language learners within a student-centric learning environment that fosters respect for students, their culture, and traditions.
Faculty members play an important role in assisting with the development and preservation of system-wide and directorate-specific policies, and are viewed as active participants in academic and extra-curricular events at the College and within the community.
Requirements
PhD Degree in Civil Engineering or related discipline.
Minimum 3 years of Civil Engineering teaching / training experience at a tertiary level
At least 3 years of relevant industrial experience in an area of Civil Engineering
Must be able to provide instruction at various levels within the program areas
Experience in developing course curriculum as per accreditation and international standards
Effective presentation skills, both theoretical and practical
Execellent verbal and written communication skills and a demonstrated competency to interact with people at all levels of the organization
Evidence of a personal professional development plan with a membership to an internationally recognized professional association being preferred
Overseas teaching / training experience to non-native English speakers is desirable
About University
Overview
Founded in 1988, the Higher Colleges of Technology (HCT) is the UAE's largest applied higher educational institution, and the nation's first approved university economic free zone, empowering it to graduate companies in alignment with the directives of the UAE's wise leadership.
Over 23,000 students attend 16 men's and women's campuses in Abu Dhabi, Al Ain, Al Dhafrah region, Dubai, Sharjah, Ras Al Khaimah and Fujairah. Female students constitute 63% of the student body, which reflects the HCT's key role in preparing Emirati females to contribute effectively to national development in the service of their country. Since 1991, the HCT has proudly awarded over 72,000 academic degrees to male and female graduates who have succeeded in applying the quality education gained during their study in HCT.
In 2019, the UAE's 50-year leap came to fruition in the guise of a new direction for the Higher Colleges of Technology, with the launching of the HCT 4.0 – Employability & Beyond strategic plan, based on the directives of HH Sheikh Mohammed Bin Rashid Al Maktoum, UAE Vice President, Prime Minister and Ruler of Dubai.
History
In 1985, H.E. Sheikh Nahayan Mabarak Al Nahayan, Chancellor of the United Arab Emirates University, made a commitment to establish a new system of post-secondary education for UAE Nationals that would stress the ideals of productivity, self-determination and excellence.
His Excellency envisioned a system of the highest quality that would be used to educate Nationals for the professional and technical careers necessary in a rapidly developing society.
In fulfillment of that vision, the Higher Colleges of Technology (HCT) was established in 1988 by Federal Law No 2 issued by the Late Sheikh Zayed bin Sultan Al Nahyan, may his soul rest in peace.
Four colleges commenced that year. Since then, thirteen additional colleges and the Center of Excellence for Applied Research and Training (CERT) have opened throughout the Emirates to form the system of the Higher Colleges of Technology.
Contact Person: If you wish to apply for this position, please specify that you saw it on AKATECH.tech