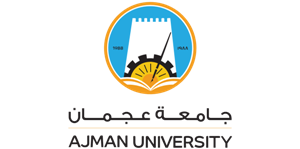 School/Institution:Ajman University, United Arab Emirates, Ajman 
Discipline: Mechanical Engineering
Employment Type:Full-time
Posted:2020-05-11
Contact Person:If you wish to apply for this position, please specify that you saw it on AKATECH.tech
Assistant Professor in Mechanical Engineering
About University
Ajman University is a private university established in the emirate of Ajman, UAE in 1988. [1] It was founded as the first private higher education institution in the UAE under the institutional name "Ajman University College of Science and Technology" and subsequently was renamed "Ajman University of Science and Technology". In 2018, it renamed again to "Ajman University".
The Ajman University has two campuses one in Ajman and the other in Fujairah, the main campus is located on University Street in the Jarf district of Ajman, in close proximity to the Khalifa Hospital, Ajman Immigration Department, and Ajman Traffic Department.
The 215,000 square meter (2.3 million square feet) campus has sports facilities (football, basketball, track and field, swimming), gymnasium, bookshop, health unit, restaurants, and mosques. Its standard academic year is divided into the fall (August) and spring (January) semesters; it also has one summer semester (June). Ajman university was ranked as 44th top university in the Arab region according to QS University ranking.
Job Title: Assistant Professor in Mechanical Engineering
Nationality: All
Job Reference: MENG05
Department: College of Engineering and Information Technology
Major / Specialization: Mechanical Engineering
Job Location: Ajman Campus
Job Responsibilities:
Develop and deliver courses to students in specified discipline areas of study, considering and aiming to achieve the Three fundamental standards of the University, those are: Teaching, Research and Services
Evaluate and monitor individual student progress and provide feedback to sustain student success.
Research, organize and manage instructional resources, courses outlines, and community networks.
Actively seek out methods, procedures and resources to best achieve course objectives.
Support and participate in accreditation initiatives.
Perform miscellaneous job related duties as assigned.
Job Requirements:
Ability to communicate effectively, both orally and in writing.
Ability to develop and deliver presentations.

Ability to work effectively with a multiple diverse community.

Ability to create, compose and edit written materials.

Program planning and implementation skills.

Knowledge of computerized student information systems.
Skills Required
PhD Degree directly related to the field of instruction specified.
Graduate of accredited universities which use the credit hour system, and at which English language is the medium of instruction.
Have a minimum of two years teaching experience.
Advanced use of technology in the education process (delivering classes via presentations, using e-learning systems, reports
Contact Person: If you wish to apply for this position, please specify that you saw it on AKATECH.tech