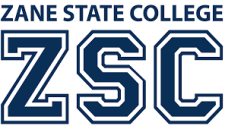 School/Institution:Zane State College, United States, Zanesville
Discipline: Electrical Engineering
Employment Type:Full-time
Posted:2020-05-13
Contact Person:If you wish to apply for this position, please specify that you saw it on AKATECH.tech
Faculty - Electrical Engineering Technology
The Electrical Engineering Technology Department at Zane State College seeks applications for a lead faculty role teaching in the Baccalaureate program in Electrical Engineering Technology.
The candidate selected for this position should have the ability and desire to lead and teach P&C related curriculum focusing on topics that include but are not limited to Generation/Transmission/Distribution Protection Systems, Metering and Energy Management, Three-Phase Circuit Phasor Analysis, Smartgrid Technologies, Electric Utility Print Reading, Electric Utility Safety, Substation Design and Construction courses.
Appointment Terms:
This is a full-time position . Faculty may be asked to teach at both Zane State Campuses. Salary will be commensurate with qualifications and experience.
Established in 1969, Zane State College is accredited by the Higher Learning Commission, a regional accreditation agency recognized by the U.S. Department of Education. Students have the opportunity to enroll in a variety of programs and certificates for an experience-based education for in-demand careers.
ZSC's mission 'Empowering people through education.' is woven throughout all we offer at our Zanesville and Cambridge campuses as well as our Natural Resource Center and online community.
FACILITATOR OF STUDENT LEARNING: The teaching and learning process is a partnership promoting the exchange of knowledge and experience between teacher and student. This process provides meaningful learning experiences enabling learners to develop their ability to solve problems, think critically and creatively, and communicate effectively while developing marketable technical skills. Faculty do this by:
Providing instruction
Providing hands on related instruction for the P&C profession
Developing and revising curriculum
Providing a safe and inviting learning environment
Providing student evaluation and feedback in a timely manner
Participating in the assessment of student learning through program assessment
Maintaining accurate records
Using appropriate learner-centered instructional methods
Keeping current with the use of appropriate technology
Integrating the principles of workplace values in the learning environment
Maintaining equipment and materials in the learning environment
Preparing and distributing course syllabi
Scheduling and maintaining adequate office hours
PROFESSIONAL GROWTH: Faculty enhance meaningful learning experiences by:
Participating in professional activities
Collaborating with colleagues and industry partners
Exploring innovative teaching, learning, and technology practices, and
Creating, implementing, and evaluating an annual, individualized plan detailing goals for growth in collaboration with the Division Dean.
SERVICE: Faculty promote a positive working relationship through participation and leadership service to:
The students
The College
Professional organizations, and
The communityCandidate must possess a B.S in Electrical Engineering or Electrical Engineering Technology and a Master's Degree. Preference will be given to candidates who possess a PE license. B.S Degree(s) must be accredited by ABET-Engineering Accreditation Commission.
The ideal candidate will have a minimum of 10 years full time related work experience in a US electric utility field and a minimum of 5 years P&C field experience that includes substation and control house construction and maintenance activities.
These activities include installation, calibration and troubleshooting protection and SCADA systems. Prior teaching experience, preferably in a two-year college setting, is preferred. Additionally, the candidate must have excellent verbal and written skills along with a demonstrated ability to motivate students.
Expectation of College service and scholarship within the respective discipline, expectation of student advising and recruitment and retention activities within the Business and Engineering Technology academic program as assigned by the Chair and/or Dean.
Excellent benefits include medical, dental, vision, life insurance, long-term disability, and retirement
Contact Person: If you wish to apply for this position, please specify that you saw it on AKATECH.tech