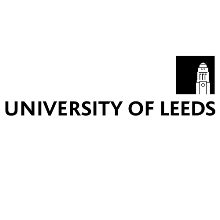 School/Institution:University Of Leeds, United Kingdom, Leeds
Discipline: Artificial Intelligence
Employment Type:Full-time
Posted:2020-05-14
Contact Person:If you wish to apply for this position, please specify that you saw it on AKATECH.tech
Senior Teaching Fellow/Teaching Fellow in Artificial Intelligence
Are you an experienced and ambitious teacher or practitioner looking for your next challenge? Do you have a background in Artificial Intelligence and want to develop skills in Online Distance Learning and Blended Learning? Do you want the ability to work flexibly and further your career in one of the UK's leading Universities?
You will play a key role in the development and delivery of the Faculty of Engineering and Physical Sciences' new portfolio of digital modules and programmes in artificial intelligence and data science.
The role will include development and delivery of courses for the University's Online Distance Learning (ODL) MSc programme in Artificial Intelligence as well as developing digital resources for MOOCs (massive open online courses) and blended learning in on-campus undergraduate and Masters programmes.
You will play an integral role in the development of new sector-leading online learning materials and contribute to the creation of a suite of online modules and programmes. You will be supported by one of the UK's leading teams of experts in the creation and delivery of digital online resources, the Digital Education Service at Leeds.
You will have a PhD (or close to completion) or extensive relevant industrial experience in artificial intelligence or a closely allied discipline, with specific expertise in artificial intelligence.
To explore the post further or for any queries you may have, please contact:
Professor David Hogg, School of Computing
Tel: +44 (0) 113 343 35765  or email: D.C.Hogg@leeds.ac.uk
About
The University, established in 1904, is one of the largest higher education institutions in the UK. We are renowned globally for the quality of our teaching and research.
The strength of our academic expertise combined with the breadth of disciplines we cover, provides a wealth of opportunities and has real impact on the world in cultural, economic and societal ways.
The University strives to achieve academic excellence within an ethical framework informed by our values of integrity, equality and inclusion, community and professionalism
Further information
The Schools in the Faculty of Engineering & Physical Sciences are proud to have been awarded the Athena SWAN Bronze or Silver Award from the Equality Challenge Unit, the national body that promotes equality in the higher education sector. Our equality and inclusion webpage provides more information.
Location: Leeds - Main Campus
Faculty/Service: Faculty of Engineering & Physical Sciences
School/Institute: School of Computing
Category: Teaching
Grade: Grade 7 to Grade 8
Salary: £33,797 to £49,553 p.a.
Post Type: Full Time
Reference: EPSCP1017
Contact Person: If you wish to apply for this position, please specify that you saw it on AKATECH.tech