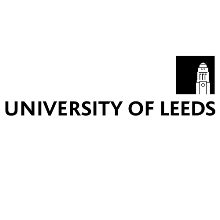 School/Institution:University Of Leeds, United Kingdom, Leeds
Discipline: Electronics
Employment Type:Full-time
Posted:2020-05-14
Contact Person:If you wish to apply for this position, please specify that you saw it on AKATECH.tech
Research Fellow in Network Architecture
Are you an experienced researcher in electronic engineering looking for your next challenge? Can you drive and inspire the pursuit of technical excellence with a range of organisations? Do you want to further your career in one of the UK's leading research intensive Universities?
The Communications Networks and Systems research team in the Institute of Communication and Power Networks (ICaPNet) in the School of Electronic and Electrical Engineering offers an exciting opportunity to undertake internationally-leading research in the field of Optical Wireless Communication as part of the 6m EPSRC (Engineering and Physical Sciences Research Council) Terabit Bidirectional Multi-user Optical Wireless System (TOWS) for 6G LiFi.
This project aims to use new concepts in cellular optical communications to demonstrate indoor Terabit/s multiuser wireless systems that offer capacities at least two orders of magnitude higher than the current planned optical and radio wireless systems for 5G, with a roadmap to wireless systems that can offer up to four orders of magnitude higher capacity.
The Communications Networks and Systems research team has pioneered the development of optical wireless systems (OW) over the past 20 years, where a number of world-first contributions to optical wireless were made leading to data rates that increased as a result from few Mbit/s to multi Gbit/s with full mobility.
The research team is supported by facilities including a multi-million pound investment in test-beds for optical communication networks and internet-of-things networks.
With a PhD (or close to completion) in Electronic Engineering, Communications, Networks, or a related area, you will have experience in communication network design and optimisation using mixed integer linear programming (MILP). A good track record of publications and a proven ability to integrate into research teams are also highly desirable.
To explore the post further or for any queries you may have, please contact:
Professor Jaafar Elmirghani, School of Electronic and Electrical Engineering
Tel: +44 (0)113 34 2013 or via email: J.M.H.Elmirghani@leeds.ac.uk
About
The University, established in 1904, is one of the largest higher education institutions in the UK. We are renowned globally for the quality of our teaching and research.
The strength of our academic expertise combined with the breadth of disciplines we cover, provides a wealth of opportunities and has real impact on the world in cultural, economic and societal ways.
The University strives to achieve academic excellence within an ethical framework informed by our values of integrity, equality and inclusion, community and professionalism
Additional information
The Schools in the Faculty of Engineering & Physical Sciences are proud to have been awarded the Athena SWAN Bronze or Silver Award from the Equality Challenge Unit, the national body that promotes equality in the higher education sector. Our equality and inclusion webpage provides more information.
Location: Leeds - Main Campus
Faculty/Service: Faculty of Engineering & Physical Sciences
School/Institute: School of Electronic & Electrical Engineering
Section: Institute of Communications and Power Networks
Category: Research
Grade: Grade 7
Salary: £33,797 to £40,322 p.a. Due to funding restrictions an appointment will not be made above £38,017 p.a
Post Type: Full Time
Reference: EPSEE1021
Contact Person: If you wish to apply for this position, please specify that you saw it on AKATECH.tech