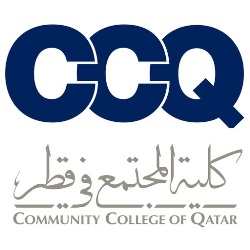 School/Institution:The Community College of Qatar, Qatar, Doha
Discipline: Mechanical Engineering
Employment Type:Full-time
Posted:2020-05-16
Contact Person:If you wish to apply for this position, please specify that you saw it on AKATECH.tech
Lecturer or Assistant Professor in Mechanical Engineering
The Engineering Technology program established in 2016, it offers Associate of Science and Bachelor of Science degree programs in the fields of Electrical and Mechanical Engineering with the primary goal of preparing Qatari engineers with outstanding technical competencies to enable them to contribute in the various aspects of the country.
The role of the Mechanical Engineering instructor encompasses teaching undergraduate courses, as well as academic advising, professional development, and institutional/community service.
In particular, the applicant is expected to:
Demonstrate skill and knowledge in teaching discipline;
Develop syllabi for relevant courses;
Review, evaluate, and recommend student textbooks and learning materials;
Develop, and use a variety of teaching materials that assist students in meeting course objectives;
Make continuous efforts to improve the quality of instruction by utilizing innovative methodologies, techniques, and delivery methods;
Evaluate students to measure their progress toward achievement of stated course objectives;
Keep accurate student records and submit related reports and forms within requested timelines;
Teach courses at a variety of times and locations in response to institutional needs;
Hold regular office hours;
Participate in department and college-wide professional development activities and committees.
Benefits:
Education Allowance : QR 45,000 per child per academic Year for 3 children up to from grade 1 until 18 years old
Ticket : first arrival ( overseas staff) , final departure ( overseas & Local ) and during Summer for the faculty member , spouse and 3 children up to 18 years old
Shipment Allowance: First arrival ( overseas staff) and Final Departure
Annual basic salary Increment :depending on the Annual Performance Evaluation
Private Medical insurance : upon higher management's approval
Contact Person: If you wish to apply for this position, please specify that you saw it on AKATECH.tech