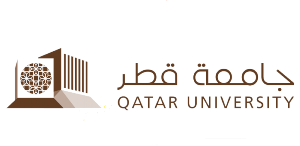 School/Institution:Qatar University, Qatar, Doha
Discipline: Electrical Engineering
Employment Type:Full-time
Posted:2020-05-16
Contact Person:If you wish to apply for this position, please specify that you saw it on AKATECH.tech
Assistant Associate Professor Electrical Engineering
Position: Assistant Associate Full Professor Position in Electrical Engineering
Department: Department of Electrical Engineering
College/Department Profile: Qatar University Profile:
Qatar University is the premier national institution of higher education with a mission to produce well-rounded graduates with academic knowledge of quality and excellence coupled with a keen spirit of volunteerism and civic responsibility. This is underpinned by committed leadership and an experienced and motivated faculty and staff body.
College Profile:
Established in 1980, the College of Engineering offers degree programs in the fields of Architectural, Chemical, Civil, Electrical, Mechanical, Industrial and Systems, Computer Science and Computer Engineering with the primary goal of preparing Qatari engineers with outstanding scientific and technical competencies to enable them to participate and contribute in the various aspects of the country.
Duties & Responsibilities Position Summary:
The Department of Electrical Engineering at Qatar University invites applications for an Assistant / Associate / Full Professor position in Machine Learning and Signal Processing . The successful candidate is expected to be actively involved in developing, coordinating, teaching and evaluating courses in the BSc and MSc/PhD in Electrical Engineering Programs, and to be actively engaged in innovative trans-disciplinary research.
Position Category: Academic
Employment Type: Full Time
Competencies:
The candidate must have:
Strong academic experience.
Outstanding record of publication in top tier journals.
Evidence of research funding.
Excellent verbal and written English communication skills.
Skills for innovative and dynamic teaching.
Qualifications
Applicants should possess a doctoral degree in Electrical or ComputerEngineering, and must have distinguished achievements in Machine Learning and Signal Processing and possibly other related fields. The successful candidate will be expected to initiate and sustainactive research programs, coordinate courses and participate in advisingand mentoring students. Industrial expertise in the areas of ArtificialIntelligence, Machine Learning, Information Security is a plus.Excellence in research and teaching is essential.
Required Documents
Academic:
Current Curriculum Vitae.
Cover letter.
Teaching, research, and service philosophy.
Three referees' contact information (physical and email addresses as well their telephones contact).
Copy of highest earned credential (transcript of highest degree if graduated from an institution where course work was completed. However, if no course work was completed, an copy of certificate letter from the registrar of your highest credential granting institution regarding your highest academic degree).
Any additional documentation that you feel is relevant to your application.
Benefits
Academic:
A three-year renewable contract.
Salary is commensurate with experience.
Tax-free salary.
Furnished accommodation in accordance with QU HR policies.
Annual round trip air tickets for faculty member and dependents in accordance with QUHR policies.
Educational allowance for candidate's children (eligible candidates only) in accordance with QU HR policies.
Private health care and health insurance in accordance with QU HR policies.
Annual leave in accordance with QU HR policies.
End-of-contract indemnity
Contact Person: If you wish to apply for this position, please specify that you saw it on AKATECH.tech