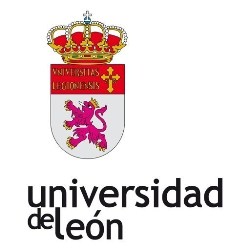 School/Institution:University of Leon, Spain, Leon
Discipline: Computational Engineering
Employment Type:Full-time
Posted:2020-05-16
Contact Person:If you wish to apply for this position, please specify that you saw it on AKATECH.tech
Post-doc or PhD Student in Deep Learning and Computer Vision
This position is related to water classification based on images, which involves the application of techniques related to semantic segmentation and image classification mainly.
To apply for this position, please, send your CV to enrique.alegre@unileon.es highlighting your experience in the main skills required for the position and areas involved, that are:
Projects related involving Computer Vision, both the objective of the project and the role of the applicant
Python and Deep Learning skills
Academic record
Any related publication
Interest and reasons for doing a PhD or taking a post-doc position
Indicate if you are a European citizen or you already have a VISA for working in Europe or in Spain
About University
University of León, created in 1979, although many years before there were already university degrees such as Veterinary Medicine, which began in 1852. At this time, 40 university degrees are taught, covering a wide spectrum of subjects, as well as numerous Master's degrees, both research and professional, and doctoral studies.
These studies are offered at the León and Ponferrada Campus, both well located and with excellent facilities, which together with the high capacity of our teaching staff, researchers and administration and service personnel, make our institution an ideal place. to train as well-prepared, competent and committed professionals with society.
Our university also offers a wide range of sports, cultural and social activities that are enjoyed by a large number of users. There are also numerous associations that organize various activities and that facilitate the integration of students into the university community.
The cities of León and Ponferrada are historical cities but at the same time current and endowed with the most modern services and have a high university population.
All who have visited them speak with enthusiasm of their experience and those who have lived in them agree that day to day is comfortable and pleasant. Both the institutions and society proudly feel the University of León and collaborate closely with us on multiple projects and initiatives, and in turn, our university community actively participates in local life.
In short, the University of León is a public university committed to its environment, which responds to social needs and transfers the knowledge it generates to the different social agents. We make our resources available to society and collaborate closely with institutions, entities and companies. It is a university with a vocation for service that I invite you to know.
Contact Person: If you wish to apply for this position, please specify that you saw it on AKATECH.tech