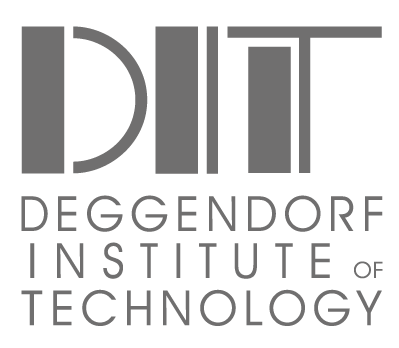 School/Institution:Deggendorf Institute of Technology, Germany, Pfarrkirchen
Discipline:
Employment Type:Full-time
Posted:2021-07-13
Contact Person:If you wish to apply for this position, please specify that you saw it on AKATECH.tech
Young, dynamic and under construction, the European Campus in Pfarrkirchen is a diverse workplace and an exceptional place to learn, teach and research. A creative and committed academic personality is therefore to be recruited in order to help the location achieve international renown.
For the winter semester 2021/2022 or later, we are offering a professorship (d/m/f) at the European Campus Rottal-Inn (salary bracket W2) in the subject area "Building Physics/Building Construction".
The main teaching and research focus for this position is the design and planning of energy-efficient, resource-saving, recyclable building products and buildings. The currently applicable legal regulations – such as the Building Energy Act (GEG 2020) – form the basis for the planning and dimensioning of residential and non-residential buildings with the inclusion of sustainable and renewable forms of energy. For this purpose, the findings and results of a cross-trade, integral CAD-3D plan must also be analysed and evaluated with the help of computer simulations (building performance simulations).
Another focal point is the physical planning and dimensioning of building products and buildings with regard to sound, heat / moisture, light and acoustics. Based on the building's usage, students should be taught how to dimension and specify the components to be used (shell, interior, building envelope). Knowledge of the necessary certifications, including structural testing (solid and lightweight construction), must also be taught in accordance with the legal requirements.
As a foundation for these focal points, further teaching content should include the principles of civil engineering in CAD-2D/3D planning, construction informatics, structural engineering and building materials science. The treatment of sustainable concepts, as well as their theoretical and practical application in the individual areas, are especially important.
In addition to teaching and research, other tasks include collegial cooperation in the development of new teaching concepts, involvement in the self-administration of the university, and supporting the development of the European Campus Rottal-Inn. The aim is to set up new laboratory facilities or use those of industrial partners, in order to provide students with a practical, modern education. Experience in the acquisition of third-party funding and management of R&D projects is highly desirable.
Due to the international orientation of the European Campus Rottal-Inn, teaching takes place in both German and English. Additionally, the position calls for international coordination with European universities and companies. Very good written and spoken English is therefore a prerequisite, as is a very good knowledge of German.
Job requirements:
Completed university education;
Exceptional research skills, usually demonstrated by a doctoral qualification;
Pedagogical aptitude;
Special achievements in the application or development of scientific knowledge and methods in professional practice lasting at least five years, which must have been acquired after the completion of academic studies, and of which at least three years must be outside of the academic sector. In special cases, professional practice outside of the academic sector may be demonstrated by the fact that a significant part of the professional activity was carried out in cooperation between the academic institution and non-academic professional practice over a period of at least five years.
The position is suitable for severely disabled persons. Severely disabled applicants will be given preference if they essentially have equal qualifications, competence and professional performance.
The Deggendorf Institute of Technology aims to increase the proportion of women among its scientific staff. State-wide information for Bavaria can be found at www.werdeprofessorin.de.
Those below the age of 52 can be appointed as civil servants.
The European Campus Rottal-Inn is centrally located. It is found in the charming regional town of Pfarrkirchen, which forms part of the administrative district of Lower Bavaria, situated in the south-east of Germany. The town lies between the Danube and the Inn rivers in an idyllic location offering many leisure activities. Pfarrkirchen has excellent school and educational facilities. Attractive cities nearby include Salzburg, Regensburg and Passau, and Munich International Airport is just a 90-minute drive away. Its proximity to Austria and the Czech Republic places the town in the centre of Europe.
If you feel that a professorship at the Deggendorf Institute of Technology is the vocation for you, we look forward to receiving your comprehensive application accompanied by all the relevant documents (curriculum vitae, certificates, evidence of your professional career and relevant subject-related references) by 12. September 2021. Please use our application page for this (www.th-deg.de/stellenangebote).
For further information, please contact:
Deggendorf Institute of Technology
Daria Grässel
Tel.: 0991/3615-246
Dieter-Görlitz-Platz 1
94469 Deggendorf
Contact Person: If you wish to apply for this position, please specify that you saw it on AKATECH.tech