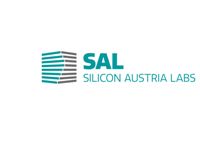 School/Institution:Silicon Austria Labs, Austria, Graz
Discipline: Photonics Engineering
Employment Type:Full-time
Posted:2021-10-04
Contact Person:If you wish to apply for this position, please specify that you saw it on AKATECH.tech
JOB DESCRIPTION
PHOTONIC SENSORS
VILLACH
In the network of science and industry, SAL offers research in the areas of Sensor Systems, RF Systems, Power Elec­tronics, System Inte­gration Techno­logies and Embedded Systems.
SAL – a great place to research.
YOUR FUTURE RESPONSIBILITIES
Leadership responsibilities:
Management and further development of the research unit for Photonic Systems in the division Sensor Systems.
Corporate and profit responsibility.
Staff responsibility for the research group including scientific support and supervision of researchers.
Project initiation and management.
International partner acquisition and network support.
Shaping the division research program and project portfolio together with supervisors and peers. Growing the research unit towards research excellence and economic impact.
Scientific responsibilities:
Definition, setup, and management of cooperative and funded research projects.
Guiding research staff on photonic systems (from Quantum sensing, Micro-and Nanophotonic to photonic macro sensors).
Close cooperation and support of scientific and industrial project partners in cooperative research projects.
Dissemination of research results on respected conferences and journals.
YOUR PROFILE
University degree and expert knowledge related to at least one of the following topics: photonic sensor systems, integrated photonics, quantum sensing, spectroscopy.
Knowledge in electronic based systems.
Strong scientific / research track record evidenced by publications, invited lectures or patents on related fields.
Multi-year experience in acquisition and guidance of Austrian / European funding projects and scientific cooperative research.
Active industrial and academic network.
Leadership qualities with the ability to inspire, promote and motivate young scientists.
IMPORTANT FACTS
Start of your employment: immediately
This position is endowed with a gross annual salary of € 80.000 based on the collective agreement for research ("Forschungs-Kollektivvertrag") excluding bonus and depending on your experience and skills.
Home Office possible
€ 4.- /day food allowance in restaurants / € 2.- /day in supermarkets
Family- & Kids friendly
Free Coffee/Milk/Tee
BECOME PART OF SILICON AUSTRIA LABS
The top research center for electronic based systems (EBS).
Unfold the future, unfold yourself.
JOB DETAILS
Title: Head of Research Unit - Photonic Systems (f/m/d)
Employer: Silicon Austria Labs (SAL)
Job location: EURO­PA­STRASSE 12, 9524 VILLACH
Job types: Management / Leadership
Fields: Optics,   Nanotechnology,   Spectroscopy,   Quantum Physics,   Systems Engineering,   Electronics,   Photonics
Contact Person: If you wish to apply for this position, please specify that you saw it on AKATECH.tech