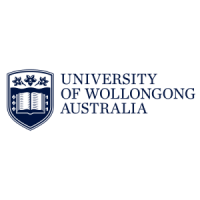 School/Institution:University Of Wollongong, Australia, Wollongong
Discipline: Cyber Security
Employment Type:Full-time
Posted:2021-10-06
Contact Person:If you wish to apply for this position, please specify that you saw it on AKATECH.tech
These are targeted positions and an affirmative action measure in accordance with section 126 of the Anti-Discrimination Act 1977 (NSW). This is a granted exemption and recruitment strategy used to increase female representation.
2x Permanent/Continuing, full-time appointments (Female applicants only)
Level B:  $ 100,303 - $115,840 + 17% superannuation
The University of Wollongong is committed to equality, diversity and inclusion. As an equal opportunity employer, we celebrate diversity and inclusion, and believe gender equality is fundamental to achieving our goal of being in the top 1% globally. The University seeks to increase the representation of women, transgender and/or gender diverse in the disciplines of science, technology, engineering, mathematics and medicine (STEMM) to address gender imbalance. As a recognised leader in gender equality, we offer professional development programmes and promote a healthy work life balance.
The School of Computing and Information Technology (SCIT) is looking to recruit two enthusiastic staff members to support teaching and research within SCIT, particularly in the cybersecurity domain, which includes flexible delivery, online degrees and micro-credentials. SCIT aims to maintain its position as a world class Research School and this position is expected to contribute towards that aim. The candidates are expected to carry significant research profile and metrics, relative to opportunity, such as high h-index and citations, and experience in attracting research funding.
The School has a strong commitment to our students and these positions will undertake teaching and coordination of various subjects within the School, which includes online and flexible delivery, particularly first year subjects, and will contribute to research in cybersecurity. We are a research active School and are looking for research capabilities and experience in the field of cyber security, with active research profiles in emerging areas of cybersecurity research, including blockchain, cloud and edge computing, IoE security, and machine learning security.
UOW is very committed to supporting diversity and gender balance. The Engineering & Information Sciences (EIS) Faculty at the University of Wollongong proudly offers:
Leadership mentoring for emerging women researchers and providing opportunities for them to be a part of UOW's Leadership Program Senior Academic Women (LPSAW);
A 'Return to work after maternity leave' fellowship program, which provides funding to academic women returning from maternity leave to kickstart their research career;
Heads of School who support staff that have a career interruption;
Commitment to flexible work practices including consideration of meeting times to allow for greater staff attendance; online and face-to-face meeting options; meeting recordings for staff that cannot attend; scheduling meetings with sufficient advance notice for arrangements around caregiving;
An Associate Dean EDI (Equity, Diversity & Inclusion) and an EDI Champion in every School, ensuring women and other underrepresented groups are welcomed & celebrated and form a key part of our fabric & culture;
University on-site child care
You will be prompted to respond to a selection criteria questionnaire as part of the application process.  For further information about this position, please contact Distinguished Professor Willy Susilo on wsusilo@uow.edu.au or on + 61 2 4221 5535.
Position Description
The University of Wollongong is committed to workplace equity, diversity and inclusion.  We value and acknowledge the importance of our people's diverse experiences, talents and cultures that they bring to work with them each day. Embracing diversity and creating inclusion is a key component of attracting and retaining talent in our workforce. The creation of a diverse and inclusive workforce is central to our ability to unlock potential, enhance our success and achieving our vision of being in the Top 1% of universities globally.
To apply for these roles, please visit UOW jobs page here
ABOUT US
The University of Wollongong was born with a mission to transform our region: to educate and empower the people of the Illawarra. Our commitment to a better future has shaped our direction and impact since our inception.
Over the years, we have grown to be a global diverse and inclusive civic university, working to solve global challenges and promoting harmony and social cohesion. We are proud to be a globally recognised and respected university, opening doors for our students, staff and partners.
At UOW our staff are encouraged and empowered to find innovative ways to solve real-world problems and collaborate with some of the most brilliant minds across the globe. The commitment and drive of our highly-skilled academic staff has earned us a global reputation for outstanding achievement in teaching and learning.
UOW graduates are well respected and are consistently ranked among the top one percent in the world by employers. We pride ourselves on preparing people for emerging industries and future jobs, people who are ready to succeed, and take their careers to the next level to make a positive contribution to their communities.
Recruiter: University of Wollongong
Location: Wollongong
Salary: $100,306 – $115,840 + 17% superannuation
Ref: 1794
Academic Discipline: Engineering & Technology
Job Type: Academic Posts, Lecturers / Assistant Professors
Contract Type: Permanent
Hours: Full Time
Contact Person: If you wish to apply for this position, please specify that you saw it on AKATECH.tech