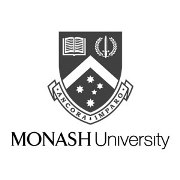 School/Institution:Monash University, Australia, Monash
Discipline: Information Systems
Employment Type:Full-time
Posted:2021-10-06
Contact Person:If you wish to apply for this position, please specify that you saw it on AKATECH.tech
Location: Clayton campus
Employment Type: Full-time, fixed-term appointment
Remuneration: A competitive remuneration package will apply
With 85,000 students from more than 160 countries, Monash is Australia's largest university. In the 60 years since our founding, we've built an outstanding reputation for world-leading research, quality teaching, and fostering an inspiring culture of innovation.
A member of Australia's Group of Eight research-intensive universities, we consistently rank among the top 100 universities worldwide. Monash staff and students are characterised by their sense of purpose, their global outlook, and for having the confidence and skills to make a positive change.
The Faculty of Information Technology is the only information technology faculty within the Group of Eight that offers every major area of IT, and is one of the largest academic information technology units in a tertiary institution worldwide.
This has allowed the Faculty to achieve unparalleled breadth and depth, facilitating cross-disciplinary collaboration with the broader research community. It focuses on practical, hands-on experience to give real-world knowledge and skills, state-of-the-art teaching technology, peer-assisted study, and collaborative interdisciplinary research.
Monash University is undertaking a global search for the next Dean to lead the Faculty of Information Technology in its development and evolution. This is an outstanding opportunity for a leader of exceptional international standing in academia and industry, with complex leadership experience in guiding academic research and teaching affairs and in advancing institutional excellence in a globally-competitive landscape.
An innovative, visionary and dynamic individual capable of inspiring minds of the highest calibre, the appointee will bring a strong record of achievement in collaboration across disciplines and sectors, and a real commitment to fostering an environment that allows talent to develop and thrive.
The successful candidate will be forward-looking, astute, and an excellent communicator who can demonstrate the capacity to attract substantial external income and generate significant impact with a truly collaborative approach.
Enquiries
Monash University will be supported in a global search for this appointment by the executive search firm Perrett Laver. If you wish to discuss this role further in confidence, please contact: Luke Stefanac at Perrett Laver on +61 2 8051 3008, or by email: Luke.Stefanac@perrettlaver.com
For more information and to submit your application please visit the Perrett Laver website at https://candidates.perrettlaver.com/vacancies/ quoting reference 5330.
Supporting a diverse workforce
More searches like this
Senior Management & Heads of Department jobs in Clayton
Deans jobs in Clayton
Recruiter: MONASH UNIVERSITY
Location: Monash, Australia
Ref: 625237
Job Type: Senior Management & Heads of Department, Deans
Contract Type: Fixed Term
Hours: Full Time
Contact Person: If you wish to apply for this position, please specify that you saw it on AKATECH.tech