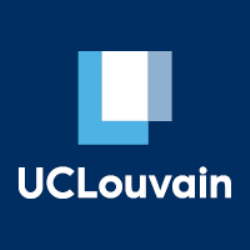 School/Institution:Uclouvain, Belgium, Ottignies-Louvain-la-Neuve
Discipline: Civil Engineering, Structural Engineering
Employment Type:Full-time
Posted:2021-10-06
Contact Person:If you wish to apply for this position, please specify that you saw it on AKATECH.tech
Context
UCLouvain is a comprehensive university offering, in the context of the present position, the opportunity of cross-disciplinary research and teaching collaborations. Within the Science and Technology Sector, the position is attached to the Faculté d'architecture, d'ingénierie architecturale, d'urbanisme and to the Louvain resarch institute for Landscape, Architecture, Built environment that offer opportunities for diverse and stimulating teaching as well as an environment to carry out ambitious research.
The Faculté d'architecture, d'ingénierie architecturale, d'urbanisme, along with the research institute for Landscape, Architecture, Built environment are spread across three diverse campuses: Louvain-la-Neuve, a fifty-year-old new town close to the Brussels periphery, offers a unique, modern environment well located at the heart of Europe; Brussels, the capital city at the center of Belgium; and Tournai, a medium-sized city that participates in a network of trans-frontier Belgian and French cities. This diversity favors the development of research interests in relation to multiple local realities.
Mission
Teaching
The selected candidate will mainly teach in the areas of construction and materials, construction technology, and architectural design studios. Most teaching will be on the Tournai site, but over time some teaching activities may be developed over all three sites: Brussels, Louvain-la-Neuve and Tournai.
Research
The selected candidate will develop her/his research activities in the domain of building construction at all scales, with particular attention to associated subjects as follows:
The correspondence between the logics of construction, the cultures of construction, and the search for high-quality architectural spaces;
The use of materials respecting both constructive logic and environmental considerations;
Innovative materials, considering current and future requirements for lifecycle and circularity in matters of materials and energy;
Study and innovation in regard to technical details that take into account both structural and aesthetic considerations.
Function
Be responsible for teaching courses at all study levels (i.e. undergraduate and postgraduate), as well as in programmes of continuing education;
Supervise the final diploma research (i.e. theses) of undergraduate and graduate students, as well as PhD theses;
Be involved in (and/or supervise, promote) research programmes;
Be available to carry out, in the long term, different service activities and take on responsibilities within the University and its entities;
Contribute to the international visibility of the University through teaching and research excellence;
Contribute to activities of the University with a societal impact in the fields of the economy, socio-cultural changes or cooperation with developing countries.
General conditions
Required Qualifications : the applicant must have
A PhD degree in Architecture or Architectural Engineering or any comparable discipline;
Either studied abroad for an extensive period or have had substantial experience outside his or her university of origin;
A significant scientific record with international publications;
Experience in and the aptitude for teaching at university level, demonstrated if possible by formal assessments;
The capacity to work within a team of teachers and to integrate research findings into teaching;
Creativity and must be open to teaching innovation and interdisciplinarity;
The capacities required to undertake high-level academic research: capacity to raise research funds, to supervise projects, to animate and lead a research team;
Team management and communication skills, including if possible fluency in French and English, spoken and written. Otherwise, the applicant will be asked to acquire them within two years after taking office, in order to be able to communicate and teach in these languages. Knowledge of other languages is an additional asset.
Specific Qualifications
Significant architectural design experience, including at least one complete realization of a project (technical dossiers, construction documents, details, specifications).
Competency in regard to articulating technical knowledge and practice with architectural culture, in particular with respect to the dimensions of context, usage, and aesthetics.
Regular experience in the professional environment of architecture or architectural engineering will be considered as an additional asset.
Offer
The level of recruitment (appointment to the rank of lecturer or professor) will be discussed if a proposal is made to you, in connection with your previous academic experience. For more information, see: jobs.uclouvain.be.
Our HR policy supports equal opportunities and diversity including in the academic career. Attention is also paid to reconciliation of private life and professional life.
Further information :
Prof. Eric Van Overstraeten, Dean LOCI – doyen-loci@uclouvain.be
Prof. Sergio Altomonte, President LAB – president-lab@uclouvain.be
Localization:  Science and Technology Sector
Faculté d'architecture, d'ingénierie architecturale, d'urbanisme (LOCI) (https://uclouvain.be/en/faculties/LOCI)
Louvain resarch institute for Landscape, Architecture, Built environment (LAB) (https://uclouvain.be/en/research-institutes/LAB)
JOB DETAILS
Title: An academic position in Architectonics and Construction Technology (1 FTE)
Employer: Université catholique de Louvain
Job location: Place de l'Université 1, 1348 Louvain-La-Neuve
Job types: Professor,   Lecturer / Senior Lecturer,   Assistant / Associate Professor,   Tenure Track
Fields: Architecture,   Industrial Design,   Civil Engineering,   Structural Engineering
Contact Person: If you wish to apply for this position, please specify that you saw it on AKATECH.tech