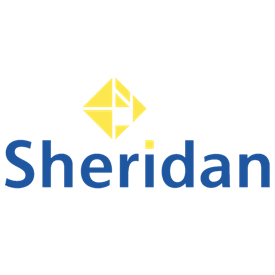 School/Institution:Sheridan College, Canada, Ontario
Discipline: Manufacturing Engineering
Employment Type:Full-time
Posted:2021-10-07
Contact Person:If you wish to apply for this position, please specify that you saw it on AKATECH.tech
Professor Advanced Manufacturing Engineering
Sheridan faculty provide academic leadership to programs and courses within their areas of expertise and contribute to the creation of a learning-centred environment where students can develop to their full potential. They also contribute to College, Faculty and program excellence by collaborating on a variety of initiatives such as new program development, applied research and alternative delivery strategies.
Within this context of inspiring innovation and excellence, the School of Mechanical and Electrical Engineering Technology is currently seeking a full-time Professor in Mechanical Engineering.
The successful candidate will be a Registered Professional Engineer (P.Eng.) with experience in Advanced Manufacturing. The candidate should be able to teach a range of courses including: Virtual commissioning, Digital twins, Additive manufacturing, Smart factory for industry 4.0, Industrial Internet of things, Integrated manufacturing systems, Artificial intelligence, Machine vision, Aerial robotics, Autonomous vehicles.
The incumbent will also be required to engage in a variety of activities that support teaching and learning and promote student success.
These will include curriculum development for the Diploma and Degree programs, applied research and industry projects, and academic leadership in the coordination of courses and programs. The successful candidate will be expected to establish an effective learning environment and work as a collaborative team member, contributing to the overall direction of the program.
What You'll Be Doing
Ensuring that program and course curricula are current, relevant and reflective of best practices within the relevant professional/program disciplines;
Defining, evaluating and validating applied learning outcomes for courses and programs;
Creating an effective environment for learning which accommodates students' diverse cultural and educational backgrounds, experiences and individual learning styles;
Designing appropriate strategies and tools for facilitating and assessing student learning that are invitational and reflective of best practices in teaching and learning;
Developing appropriate strategies and tools to assess student performance that are consistent with the learning outcomes of the course and address multiple learning styles;
Developing multi-media materials and alternative delivery strategies, and incorporating appropriate educational technologies into the applied learning process;
Ensuring that students are aware of course and program learning outcomes, learning strategies and evaluation techniques; providing individual tutoring and academic counselling; and evaluating student progress/achievement within assigned courses.
About You
You are committed to excellence in teaching and learning within a collaborative team environment.
You have a demonstrated ability to convey the conceptual and applied aspects of knowledge to a broad range of students.
You value participating in and creating safe, brave and inclusive environments at work and in the community and want to be a part of a culture where we strive to take actions to ensure no one is left behind.
You enjoy balancing many different tasks, staying organized and planning and have the ability to integrate multiple streams of information, prioritize and track multiple projects to meet a demanding workload and keep things running smoothly.
You bring a large network of contacts with professionals, organizations and industry.
The Successful Candidate Will Also Meet The Following Qualifications
PhD in Mechanical or Manufacturing Engineering with a focus in Advanced Manufacturing
Bachelor's degree in mechanical or Manufacturing Engineering
The successful candidate must have status as a Professional Engineer (P.Eng.)
Five years relevant professional experience
Proven track record in applied research
Experience in teaching and curriculum development at the post-secondary level or equivalent experience as a trainer in business or industry preferred
Who We Are
"Every member of the Sheridan community is passionate about the transformational role we play in people's lives. Our strategic plan, Sheridan 2024: Galvanizing Education for a Complex World (https://sheridan2024.sheridancollege.ca/), charts a path towards a new ground-breaking model of higher education that reshapes post-secondary education and better prepares students for the future. We are committed to demonstrably advancing equity, diversity and inclusivity. Diversity is our strength and fuels our commitment to excellence. Across our campuses, we're making meaningful strides towards developing an equitable and inclusive community".
The school of Mechanical and Electrical Engineering Technology is one of Five schools in the Faculty of Applied Science and Technology (FAST). Sheridan's Faculty of Applied Science and Technology (FAST) provides a purposeful and nimble postsecondary education. In FAST, we provide practical, hands-on learning opportunities that can be carried from the classroom to the workforce. Our high-intensity and industry-renowned programs equip you with relevant knowledge and real-world problem-solving skills. From computing to engineering, architectural technology to chemistry and skilled trades, as a FAST graduate, you'll have more opportunities in a rapidly changing world. There are around 7000 students enrolled in FAST, 36 programs offered, more than 40 engineering applied research projects.
For more information, visit: Why Work at Sheridan
Other Details
Campus Location: Davis (May be assigned activities at any Sheridan campus) during normal operations. Currently the position is a hybrid of in person and remote delivery).
Employee Group: Academic
Hours: Professors may teach between the hours of 8:00am and 10:00pm
Salary Range: $66,555 - $115,378 (based on relevant educational qualifications and experience)
Consideration will be given to qualified internal full-time academic and partial-load employees first in accordance with the Collective Agreement requirements.
Sheridan is deeply committed to promoting diversity, advancing equity and fostering a culture of inclusion. Therefore, we invite applications from marginalized and equity-seeking groups. Persons with a disability may contact the Human Resources department to request accommodation at any stage of the recruitment process.
You may be asked to provide copies of your educational credentials at the time of interview. Upon hire, we require official confirmation of educational credentials and Canadian equivalency assessments, if applicable.
Seniority level: Associate
Employment type: Full-time
Job function: Education and Training
Industries: Nonprofit Organization Management, Higher Education, and Education Management
Contact Person: If you wish to apply for this position, please specify that you saw it on AKATECH.tech