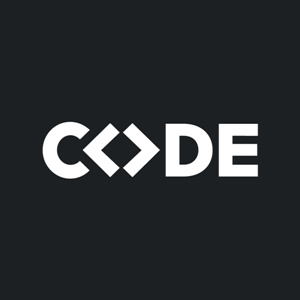 School/Institution:CODE UNIVERSITY OF APPLIED SCIEN, Germany, Berlin
Discipline: Software Engineering
Employment Type:Full-time
Posted:2021-10-08
Contact Person:If you wish to apply for this position, please specify that you saw it on AKATECH.tech
Software Engineering Lecturer with focus on Databases
Town/City: Berlin
Position type: Full time
Reference number: 2021/07/08/8835
ABOUT THE ROLE
As a Software Engineering Lecturer with focus on Databases, you will work closely with the Software Engineering team to guide students, develop the software engineering curriculum, and contribute to strategic development of the department and overall institution. Your main responsibility is contributing to the learning experience of students as it pertains to software engineering in general and databases.
The software engineering topics taught will change over time and can be designed around your profile to accommodate your prior experience. Possible topics include introduction to the software development process and basic programming, distributed and parallel computing, IT security, embedded computing, operating systems, control engineering, or collaboration in software engineering teams. Additionally, game development is a topic of increasing interest amongst the student body; ideally you would be able to teach and consult on related topics as well.
About You
You have general knowledge and practical experience with software engineering.
You have practical experience with databases.
Practical experience with game development is desirable but not a must-have.
You have teaching experience.
You are comfortable with communicating and teaching in English.
You have the ability to be flexible and adjust in an environment of change.
International experience is an asset.
German language skills are desirable but not a must-have.
We are looking for professors and teaching staff who don't think of themselves as the main resource for valuable knowledge that needs to be transferred to the students by PowerPoint-driven lectures. Instead, we want them to provide challenges that trigger the intrinsic learning impulses of their students.
General information
This position is available for an immediate start. The position will be located at the CODE campus in Berlin, Germany.
Due to the ongoing COVID-19 pandemic, CODE University has committed to offering all teaching in Spring 2021 as remote formats. As a consequence, we are understanding, if moving to Berlin presents a challenge for you for this timeframe and are flexible in accommodating you and enabling you to join us remotely.
Thinking of whether to apply or not?
Women and other people underrepresented in the field tend to apply only when they believe they meet 100 % of the criteria.
So please don't hold yourself to the standard of meeting 100% of these criteria in order to apply for the position. We welcome your application and would love to see if you have what we're looking for.
ABOUT US
CODE is a newly-founded private university of applied sciences that is embedded into the vibrant network of Berlin's digital economy. At the core of our study programs is a self-directed project-based learning concept. Together with a network of partner organizations, our goal is to provide students with practical, real-world, and digitally-oriented education and the ability to face the technological and social changes and challenges of tomorrow.
We have a strong commitment to our community, to supporting and learning from each other, to development, and to building a healthy work atmosphere. CODE values different perspectives and is committed to a respectful, inclusive and diverse work environment.
About Working At CODE
CODE's atmosphere is creative and dynamic with an international team in the heart of Berlin. We value your strengths and will support you with your professional development as well as a fair compensation and some fun additions. Most importantly, joining CODE means being a part of a passionate team who is shaping the future of higher education.
CODE values different perspectives and is committed to a respectful and inclusive work environment and encourages people of all genders, backgrounds, and origins to apply
Contact Person: If you wish to apply for this position, please specify that you saw it on AKATECH.tech