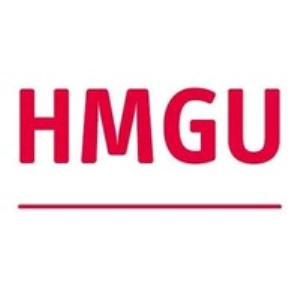 School/Institution:HELMHOLTZ ZENTRUM MÜNCHEN, Germany, Neuherberg
Discipline:
Employment Type:Full-time
Posted:2021-10-08
Contact Person:If you wish to apply for this position, please specify that you saw it on AKATECH.tech
Principal Investigators in Machine Learning in Biomedicine
JOB DESCRIPTION
Helmholtz Munich is an emerging European hub for applied AI to drive biomedical discovery and build solutions that transform the future of medicine.
We invite applications for
Principal Investigators in Machine Learning in Biomedicine (f/m/x),  Kennziffer: 101035
We offer
a unique opportunity for scientific independence to establish yourself at the forefront of applied machine learning working with singular biomedical data sets
a generous start-up package (salary, positions, running costs) at the level of an ERC Starting Grant; positions are limited to five years, with access to the tenure option for early career investigators
a dynamic, multicultural, interdisciplinary, and highly collaborative research environment in Munich, one of the world's most liveable cities.
You and your group will be embedded in the vibrant and thriving digital health community in Munich including ELLIS Munich (with the opportunity to join the ELLIS society), Helmholtz AI, the Institute of AI for Health, the Institute of Computational Biology, and the Helmholtz Pioneer Campus.
Your profile:
We encourage innovative PhD's to put forward their original scientific proposal with a clear pathway to establishing themselves as drivers in the field. An outstanding track record, a collaborative and entrepreneurial mindset, and first leadership experience puts you in an ideal position to benefit from and nurture our digital health environment. International and/or industry experience are considered an asset.
Potential research areas include, but are not limited to: analysing disease dynamics in population cohorts, predicting molecule structures, designing deep learning algorithms for biomedical image analysis, management and mining of electronic health records, integration of multi-omics data for precision medicine, and establishing fair AI for biomedical applications.
Please submit your cover letter, CV, list of publications (please highlight up to three with a brief explanation of their impact), your future research plan (three pages max.) and contact details of three referees as a single PDF via our online submission system until October 10, 2021.
We warmly welcome applications from female scientists. Helmholtz Munich is a certified equal opportunity employer with a family-friendly research environment, flexible hours and remote working options, dual-career opportunities and a child care facility on Campus.
Curious? Questions?
Please contact us: contact@helmholtz.ai
Helmholtz Zentrum München Deutsches Forschungszentrum für Gesundheit und Umwelt (GmbH)
Helmholtz AI and Helmholtz Pioneer Campus Ingolstädter Landstraße 1
85764 Neuherberg
JOB DETAILS
Title: Principal Investigators in Machine Learning in Biomedicine (f/m/x)
Employer:Helmholtz Zentrum München
Job location: Ingolstädter Landstraße 1, D-85764 Neuherberg
Job types: Researcher
Fields: Algorithms,   Biomedicine,   Bioinformatics,   Artificial Intelligence,   Computing in Mathematics, Natural Science, Engineering and Medicine,   Computational Biology,   Machine Learning
Contact Person: If you wish to apply for this position, please specify that you saw it on AKATECH.tech