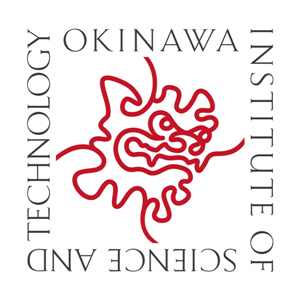 School/Institution:OKINAWA INSTITUTE OF SCIENCE AND TECHNOLOGY (OIST), Japan, Okinawa 
Discipline: Computational Sciences
Employment Type:Full-time
Posted:2021-10-09
Contact Person:If you wish to apply for this position, please specify that you saw it on AKATECH.tech
Academic Coordinator, Theoretical Sciences
The Faculty Affairs Office (FAO) handles all faculty and related research matters, including all Visiting Programs. Visiting Programs have been central to graduate-level research universities by organizing workshops and residential programs which bring together leading researchers in a given area.  Visiting Programs have a significant impact on research and result in increased productivity and publications, enriching the intellectual life of the institution.
The FAO seeks an Academic Coordinator for Visiting Programs with a scientific background and strong organizational skills to manage the entire program's activities. Reporting to the Dean/ Vice-Dean of Faculty Affairs, the Academic Coordinator will oversee the program implementation, coordinate with other stakeholders to secure resources, establish services, formulating policies, and implementing practical processes.
Responsibilities:
Oversee the application process and supervise the online and on-site organization of the program activities.
Solicit applications and handle screening of proposals based on scientific merit by working with the selection committee (faculty committee).
Communicate with applicants and ensure successful onboarding and departure of visitors. This includes discussing and creating the agreements with visitors and planning their logistics.
Plan and execute an operating budget for this program, including visitor's travel, accommodation, and workshop expenses.
Liaise with Space Allocation Committee and the Building and Facility Management Section to ensure office space/seminar rooms and on-campus accommodation housing for visitors.
Support organizing symposiums and colloquiums accessible to a broad OIST audience. Promote such events outside of OIST.
Prepare an annual report with quarterly updates on the status of Visiting Programs. This includes collecting information on publications by the visitors to be registered to the OIST Institutional Repository.
Collaborate with Communications and Public Relations Section to engage in online marketing of the program externally to potential visitors. Take ownership of the social media promotion.
Promote the programs internally to faculty, researchers, and the OIST community.
Any other duties as required to implement the program.
Qualifications:
Proven success in project management and experience in small teams with budgeting, ideally in research university administration;
Experience in leading direct reports including mentorship and performance management;
Excellent oral and written communications skills in English;
Exceptional interpersonal skills working and interacting with researchers;
Exceptional organizational and professional software skills;
Dynamic, pleasant professional with a get-things-done mindset; (Preferred)
A Ph.D. in the sciences ideally in the theoretical sciences;
Experience organizing residential workshops or symposiums;
Experience in graduate-level research university administration;
Experience in policy implementation and logistics;
Oral and written communications skills in Japanese.
Contact Person: If you wish to apply for this position, please specify that you saw it on AKATECH.tech