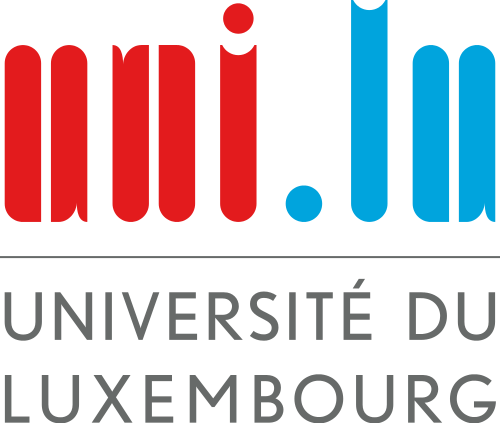 School/Institution:University of Luxembourg, Luxembourg, Luxembourg
Discipline: Computational Sciences
Employment Type:Full-time
Posted:2021-10-10
Contact Person:If you wish to apply for this position, please specify that you saw it on AKATECH.tech
JOB DESCRIPTION
The University of Luxembourg is an international research university with a distinctly multilingual and interdisciplinary character. The University was founded in 2003 and counts more than 6,700 students and more than 2,000 employees from around the world.
The University's faculties and interdisciplinary centres focus on research in the areas of Computer Science and ICT Security, Materials Science, European and International Law, Finance and Financial Innovation, Education, Contemporary and Digital History.
In addition, the University focuses on cross-disciplinary research in the areas of Data Modelling and Simulation as well as Health and System Biomedicine. Times Higher Education ranks the University of Luxembourg #3 worldwide for its "international outlook," #20 in the Young University Ranking 2021 and among the top 250 universities worldwide.
The Faculty of Science, Technology and Medicine (FSTM) contributes multidisciplinary expertise in the fields of Mathematics, Physics, Engineering, Computer Science, Life Sciences and Medicine. Through its dual mission of teaching and research, the FSTM seeks to generate and disseminate knowledge and train new generations of responsible citizens, in order to better understand, explain and advance society and environment we live in.
The University of Luxembourg (UL) invites applications for a post-doctoral position (f/m/d) as part of an industry collaboration funded by the FNR Bridges funding instrument https://www.fnr.lu/funding-instruments/
Research Framework
In order to deal with critical fuels that otherwise have to be disposed of, co-firing of these fuels in existing combustion plants is an economic alternative. However, these critical fuels distinguish themselves significantly from the fuel the combustion technology was designed for and therefore, may have a negative impact on operation. Rather than investing into cost-intensive and time-consuming experimental campaigns, a multi-physics digital twin in a high-performance computing environment allows exploring various co-firing scenarios in a cost-effective manner.
Combining multi-physics i.e. motion and thermal conversion of solid fuels with a reacting gas phase requires a smart partitioning technology. It is the key technology to fast multi-physics digital twin simulation technology and paves the road to innovative approaches for co-firing of critical fuels.
Your Role
Your primary tasks as a post-doctoral candidate are to:
Manage and drive forward your research
Attend trainings and social events.
Write scientific articles
Disseminate your research at conferences and seminars
What we expect from you
PhD degree in computer science, computational science or equivalent required to pursue a post-doctoral study
Familiar with parallel computing programming models (OpenMP and MPI)
Proficient in programming and working with C++, Python, Linux, Git
Experience in using HPC platforms (e.g. SLURM)
Background in load-balancing techniques (i.e. graph partitioning with METIS, SCOTCH, Zoltan, …)
Knowledge in numerical simulations, e.g. Computational Fluid Dynamics, or coupling of numerical simulations would be a significant advantage
Good English language skills (spoken and written)
Willingness to familiarise with XDEM (http://luxdem.uni.lu/) and to work in an inter-cultural and international environment
Ability to work independently and as part of a team
Curiosity and self-motivation
Good presentation skills will be an asset
We offer
A dynamic and well-equipped research environment within XDEM research team (http://luxdem.uni.lu/)
Intensive training in scientific and transferable skills, participation in schools' conferences and
Personal work space
In Short
Contract Type: Befristeter Vertrag 24 Monat
Work Hours: Vollzeit 40.0 Stunden pro Woche
Starting date: As soon as possible
Location: Limpertsberg
Job Reference: UOL04383
How to apply
Before proceeding with the submission of your application, please prepare the following documents.
Curriculum vitae
Motivation letter (maximum two pages) detailing how you meet the selection criteria for the given research
Publication list.
Full contact details of two persons willing to act as
Copies of diplomas, transcripts with grades, with English, French or German translation
Please note that incomplete applications will not be considered.
Early application is highly encouraged, as the applications will be processed upon reception. Please apply ONLINE formally through the HR system. Applications by email will not be considered.
The University of Luxembourg embraces inclusion and diversity as key values. We are fully committed to removing any discriminatory barrier related to gender, and not only, in recruitment and career progression of our staff.
In return you will get
Multilingual and international character. Modern institution with a personal atmosphere. Staff coming from 90 countries. Member of the "University of the Greater Region" (UniGR).
A modern and dynamic university. High-quality equipment. Close ties to the business world and to the Luxembourg labour market. A unique urban site with excellent infrastructure.
A partner for societyand industry. Cooperation with European institutions, innovative companies, the Financial Centre and with numerous non-academic partners such as ministries, local governments, associations, NGOs …
Further information
Your lead supervisor will be Prof Bernhard Peters. bernhard.peters@uni.lu
JOB DETAILS
Title: Post-doctoral Position in High Performance Computing (HPC)
Employer: University of Luxembourg
Job location: 6, rue Richard Coudenhove-Kalergi, L-1359 Luxembourg
Job types: Postdoc
Fields: Programming Languages,   Computational Physics,   Fluid Dynamics,   Computational Sciences
Contact Person: If you wish to apply for this position, please specify that you saw it on AKATECH.tech