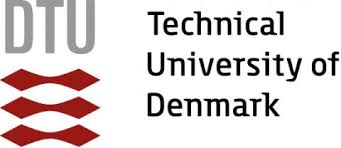 School/Institution:Technical University of Denmark, Denmark, Kgs. Lyngby
Discipline: Distributed Computing
Employment Type:Full-time
Posted:2021-10-10
Contact Person:If you wish to apply for this position, please specify that you saw it on AKATECH.tech
Track Assistant Professor in Power Distribution Systems
At the Department of Electrical Engineering we seek a Tenure Track Assistant Professor in power distribution systems for our Center for Electrical Power and Energy. Excellent candidates with strong teaching and collaboration skills and a research profile within power distribution system operation taking benefits from the coupling with other energy sectors, especially heating, are encouraged to apply.
You will be part of a vibrant, welcoming and diverse environment with an international atmosphere, superb academic collaborations, and outstanding links to the front-running Danish energy sector.
The position is part of DTU's Tenure Track program. We offer a rewarding and challenging job in an international environment. We strive for academic excellence in an environment characterized by collegial respect and academic freedom tempered by responsibility. We develop talent by offering a career mentor, state-of-the-art research infrastructure, and postgraduate teacher training.
DTU's Tenure Track is an appointment of at most six years, during which you will receive career support in the form of professional and personal guidance. At the end of the tenure track appointment you will be evaluated by an external assessment committee, who will assess your appointment to a permanent Associate Professorship. Read more about the DTU Tenure Track program at DTU at this homepage .
Responsibilities and qualifications
Your focus will be to strengthen our research, education and innovation within power distribution systems, and your profile shall contribute to DTU's strategic focus on Europe's best engineering education, sustainable transformation and digitalization. You are expected to be enthusiastic about your research and passionate about teaching at both bachelor and master levels. We expect you to be heavily involved in further development of the new sustainable energy design bachelor program, hence experience in course design and online teaching is required. We will value innovative thinking and ability to translate your research into innovation and commercial solutions. You are able to fruitfully collaborate in both teaching and research at DTU, with scholars around the globe, and front-running companies at the heart of the green transformation.
Your primary responsibilities will be:
Course design, teaching and supervision of BSc and MSc students, and co-supervision of PhD students
Carry out excellent research and develop a recognized scientific profile, which over time will contribute to attract external funding and promote international visibility and reputation of the center and the department
Build up a strong collaboration with your colleagues and external partners within academia and industry
Your primary qualifications are:
You must hold a PhD degree (or equivalent).
You have documented research experience in electric power distribution systems, including the coupling of different energy sectors, such as electricity and heat.
You have experience in course design and have shown the ability to fulfill teaching duties in an independent and responsible manner.
You are willing to learn Danish and be able to teach in Danish after 3 years. DTU can provide Danish language courses.
You will be assessed against the responsibilities and qualifications stated above and the following general criteria:
Experience and quality of teaching
Research experience
Research vision and potential
International impact and experience
Societal impact
Innovativeness, including commercialization and collaboration with industry
Leadership, collaboration, and interdisciplinary skills
Communication skills
Salary and terms of employment
The appointment will be based on the collective agreement with the Danish Confederation of Professional Associations. The salary for the position will be determined by the applicant's qualifications and in agreement with the relevant union. Further information on qualification requirements and job content may be found in the Ministerial Order on Job Structure for Academic Staff at Universities .
Further information
Further information may be obtained from Professor and Head of Center Jacob Østergaard, mobile +45 2513 0501, e-mail: jaos@dtu.dk and Electric Power Systems Group Leader Assoc. Prof. Spyros Chatzivasileiadis, mobile +45 5383 9658, e-mail: spchatz@elektro.dtu.dk .
You can read more about the Center for Electric Power and Energy at www.cee.elektro.dtu.dk and the Department of Electrical Engineering at www.elektro.dtu.dk . You will have access to our cutting-edge labs for experimental activities; see www.powerlab.dk .
If you are applying from abroad, you may find useful information about working in Denmark and at DTU at DTU – Moving to Denmark .
Application procedure
Your complete online application must be submitted no later than 31 October 2021 (Danish time). Applications must be submitted as one PDF file containing all materials to be given consideration. To apply, please click the link "Apply online", fill out the online application form, and attach all your material in English in one PDF file. The file must include:
Application (cover letter)
Vision for teaching and research for the tenure track period
CV including employment history, list of publications, H-index (Google, Scopus and WoS) and ORCID (see http://orcid.org/ )
Teaching portfolio including documentation of teaching experience
Academic Diplomas (MSc/PhD)
All interested candidates irrespective of age, gender, disability, race, religion or ethnic background are encouraged to apply.
Department of Electrical Engineering educates students within electrical engineering technologies. We offer studies at BSc, MSc and PhD levels, and participate in joint international programmes. We conduct state-of-the-art research within antenna and microwave technology, robot technology, power and physical electronics, acoustic environment, electro-acoustics, and electric power and energy. Our department has more than 200 members of staff.
Technology for people
DTU develops technology for people. With our international elite research and study programmes, we are helping to create a better world and to solve the global challenges formulated in the UN's 17 Sustainable Development Goals. Hans Christian Ørsted founded DTU in 1829 with a clear vision to develop and create value using science and engineering to benefit society. That vision lives on today. DTU has 12,900 students and 6,000 employees. We work in an international atmosphere and have an inclusive, evolving, and informal working environment. DTU has campuses in all parts of Denmark and in Greenland, and we collaborate with the best universities around the world.
Contact Person: If you wish to apply for this position, please specify that you saw it on AKATECH.tech