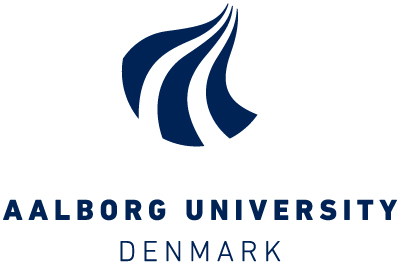 School/Institution:Aalborg University, Denmark, Aalborg 
Discipline: Environmental Engineering
Employment Type:Full-time
Posted:2021-10-11
Contact Person:If you wish to apply for this position, please specify that you saw it on AKATECH.tech
Associate professor in Ocean and Coastal Engineering
At the Faculty of Engineering and Science, Department of the Built Environment a position as Associate Professor in Ocean and Coastal Engineering is open for appointment from 1st October 2021 or soon hereafter. The position is belonging to the Division of Marine and Environmental Engineering and the research group in Ocean and Coastal Engineering.
The Department of the Built Environment focuses on the technical and scientific disciplines within the built environment. Research areas span from Indoor Environment and Energy Efficient buildings, Wind Turbines, Structural Design, Structural Materials, Geotechnical Engineering, Wave Energy to Traffic along with many other areas. The research is conducted in a national as well as an international research environment. The department takes on contract research for both public institutions and private companies.
The research projects involve both theoretical research and in situ measurements along with laboratory experiments. As an employee at the Department of the Built Environment, you become a part of an international research environment, where focus is on innovation, knowledge sharing and interdisciplinary collaborations.
Job description
The Division of Marine and Environmental Engineering conducts research and teaching in marine and environmental engineering, water pollution, hydrology and physical geography.
The position is opened in the Ocean and Coastal Engineering Research Group, a group that today consists of 6 tenure staff, 2 postdocs, 1 research assistant, 1 PhD student, 1 lab technician and a handful of master students. The research group conduct research within the field of ocean waves and hydrodynamic modelling, with particular focus on marine renewables and coastal structures. The research is primarily carried out through externally funded collaborative projects, involving both private and public organizations. The group has a modern and well equipped laboratory including a wave basin and a wave flume.
The research areas for the position will be within maritime structures, in specific primarily within offshore renewable energy structures such as floating wind turbines and wave energy converters. The research will focus on both experimental and numerical modelling of such structures, but also other areas of civil engineering. The research into the floating renewable energy structures will address both installation, operational and extreme conditions, where evaluation of design loads, mooring layout design and cost optimizations. A major issue in design of offshore floating structures is analysis of moorings and hydrodynamics. We thus look for an applicant with research focus in both experimental and numerical modelling of these areas.
Teaching will primarily be in Byggeri og Anlæg (BSc) and Structural and Civil Engineering (MSc) and courses at the PhD School, but also in other study programmes at the University. Examples of teaching modules presently given by the research group are:
Introduktion til teknisk rapportskrivning (BSc)
Grundlæggende modeller og beregninger inden for byggeri- og anlæg (BSc)
Fluid and Water Wave Dynamics (MSc)
Coastal, Offshore and Port Engineering (MSc)
The Excitation and Foundation of Marine Structures (MSc)
Renewable Energy Structures: Wind Turbines and Wave Energy Devices (MSc)
Numerical and Experimental Modelling of Wave Energy Converters (PhD)
Generation and Analysis of Waves in Physical Models (PhD)
You may obtain further professional information from Associate Professor, Thomas Lykke Andersen, +45 99408486, tla@build.aau.dk .
Qualification requirements
The level of qualification for Associate Professors shall correspond to the level, which can be achieved on the basis of the appointment as Assistant Professor, but may be achievable in other ways. The appointment presupposes that the applicant can demonstrate original scientific production at an international level as well as documented teaching qualifications. Appointment to the position requires that both research and teaching qualifications are at the requested level. The two qualifications will be given equal and principal priority in the overall assessment.
The application must contain the following:
A motivated text wherein the reasons for applying, qualifications in relation to the position, and intentions and visions for the position are stated
A current curriculum vitae
Copies of relevant diplomas (Master of Science and PhD). On request you could be asked for an official English translation
Scientific qualifications. A complete list of publications must be attached with an indication of the works the applicant wishes to be considered. You may attach up to 10 publications
Teaching qualifications described in the teaching portfolio. If this is not enclosed the applicant must include an explanation for its absence
Dissemination qualifications, including participation on committees or boards, participation in organisations and the like
Additional qualifications in relation to the position.  References/recommendations.
Personal data.
The applications are only to be submitted online by using the "Apply online" button below.
Shortlisting will be applied. This means that subsequent to the deadline for applications the head of department supported by the chair of the assessment committee will select candidates for assessment. All applicants will be informed whether they will be assessed or not.
AAU wishes to reflect the diversity of society and welcomes applications from all qualified candidates regardless of personal background or belief.
For further information concerning the application procedure please contact Lone Lund by mail est-ef-hr@adm.aau.dk or phone (+45) 9940 3494).
Information regarding guidelines, ministerial circular in force, teaching portfolio and procedures can be seen here
Agreement
Employment is in accordance with the Ministerial Order on the Appointment of Academic Staff at Universities (the Appointment Order) and the Ministry of Finance's current Job Structure for Academic Staff at Universities. Employment and salary are in accordance with the collective agreement for state-employed academics.
Contact Person: If you wish to apply for this position, please specify that you saw it on AKATECH.tech