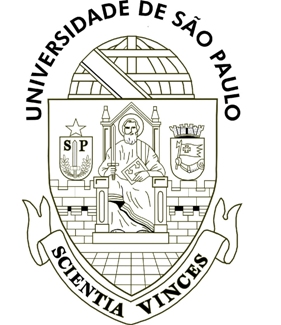 School/Institution:University de São Paulo , Brazil, Sao Paulo
Discipline: Electronics
Employment Type:Full-time
Posted:2021-10-16
Contact Person:If you wish to apply for this position, please specify that you saw it on AKATECH.tech
Apply Online Here
https://www.rcgi.poli.usp.br/opportuniti...
Website For Job
https://www.rcgi.poli.usp.br/opportuniti...
Job Categories
Post-Doc
Academic Fields
Engineering Physics
Engineering Mechanics
This postdoctoral research will be developed in collaboration with researchers from the Research Center for Gas Innovation – RCGI projects at USP (program and projects are available on the RCGI website www.usp.br/rcgi).
The research group at PME-Poli works with the development and study of modern systems for the interconversion of energies. The goal of this postdoctoral position is the development, test and characterization of catalyst-electrode systems and reactors for the selective conversion of water into hydrogen and oxygen. A key aspect of this position is the holistic approach to electrochemical reactors, including synthesis and characterization of electrocatalysts, component manufacture, and reactor characterization and operation. This is a transdisciplinary position, with close collaboration with numerical modelling of the reactors. In this way, theoretical knowledge and a solid background in mathematics are beneficial, as well as the capacity to break through apparent barriers between disciplines.
Applicants are required to demonstrate that they possess the following attributes:
Qualifications
- PhD degree in engineering or physical sciences (within less than five year).
- Familiarity with energy-conversion electrochemical devices, such as fuel cells and electrolyzers.
Experience (are highly valued, albeit not fully required)
- Experience in handling all aspects of an electrochemical device;
- Experience in the manufacture of electrodes and electrochemical systems, especially electrolysers;
- Experience of electrochemical and related experimental techniques is essential;
- Experience in microkinetic modelling is an asset;
- Knowledge of catalytic mechanisms;
- Experience with transdisciplinary research and practical experience of working as part of a research team.
Skills and Abilities
- Supervisory/Staff Management Skills;
- Teaching skills;
- Ability to exercise initiative;
- Programming skills, especially in lab-based systems;
- Ability to relate appropriately to others;
- Report writing skills;
- Presentation skills;
- Ability to conduct a detailed review of recent literature;
- Ability to develop and apply new concepts;
- Creative approach to problem-solving;
- Ability to direct the work of a small research team and motivate others to produce a high standard of work;
- Ability to prioritise own work in response to deadlines;
- Basic computer skills, including word-processing, spreadsheets and the Internet.
Knowledge
- Knowledge of electrochemistry and electrochemical energy systems.
- Knowledge of materials research;
- Knowledge of transport phenomena.
INFORMATION ABOUT FELLOWSHIP:
This Postdoc fellowship is funded by FUSP. The fellowship will cover a standard maintenance stipend of R$ 7.373,10 per month.
MORE INFORMATION:
https://www.rcgi.poli.usp.br/opportunities/
Position: Post-Doctoral REF: 21PDR132
Contact Information
Contact
RCGI
Human Resources
University De São Paulo
Av Prof Mello Moraes, 2231
Cidade Universitaria - Butanta
Sao Paulo, Sao Paulo 05508-030
Brazil
Email:
rcgi.opportunities@usp.br
Contact Person: If you wish to apply for this position, please specify that you saw it on AKATECH.tech