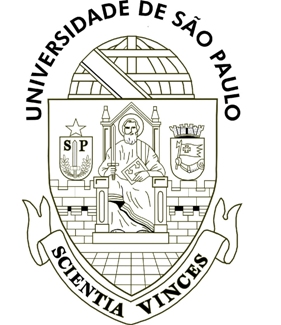 School/Institution:University de São Paulo , Brazil, Sao Paulo
Discipline: Electrical Engineering, Electronics
Employment Type:Full-time
Posted:2021-10-16
Contact Person:If you wish to apply for this position, please specify that you saw it on AKATECH.tech
Postdoc Fabrication of microfluidic devices for thermal, electrochemical CO2 processing
Job Categories
Academic Fields
Material/Metallurgy
Chemical/Petroleum
Engineering - Other
Abstract
The need to diversify the energy and chemical matrices brings with it the challenge of seeking new processes for obtaining materials with high energy value and technological applicability that do not rely on fossil fuels.
The Research Centre for Gas Innovation (RCGI) has been studying viable and sustainable technologies for the use of CO2, addressing the main challenges – the control of selectivity and efficiency – in a multidisciplinary and coordinated approach. This project, conducted at the Department of Metallurgical and Materials Engineering of the Polytechnic School of the University of São Paulo, intends to support these efforts by developing design and manufacturing techniques for optimized reaction cells for bench scale thermochemical, electrochemical and/or photochemical carbon dioxide processing.
Additive manufacturing technologies – such as polymeric filament extrusion, ceramic paste extrusion and metal powder sintering – and subtractive manufacturing processes will be explored in combination with computational fluid dynamics investigations and experimental studies of tailored materials in order to obtain reaction cells suitable for different operating conditions.
By the end of the project, it is expected that procedures and routines for the design of reaction cells will have been established, in particular regarding the processing of ceramic materials. The developed reactors will serve as a basis for the development and optimization of catalysts and electrodes for the selective reduction of CO2, and the design procedures will support the scaling studies of these new processes.
Description
This Post-doctoral position is expected to be developed in collaboration with researchers from the Engineering Programme of USP's Research Centre for Gas Innovation – RCGI (summary of the program and projects is found in the RCGI website at www.usp.br/rcgi).
This research fellowship targets the adaptation and development of technologies for the fabrication of precision prototypes with controllable properties tailored for conducting small-scale experimentation on the field of sustainable energy production. As such, it involves knowledge on both mainstream and state-of-the-art microfabrication techniques, such as precision end-milling, photolithography, fused filament fabrication (FFF) and liquid deposition modelling (LDM); in addition to a good background in Chemical Engineering and in the chemistry of new energy processes.
The objectives of this fellowship are (i) to establish clear equipment design routine and frameworks; (ii) to investigate and further develop microfabrication techniques suited to specific classes of materials; (iii) to assist the development of ceramic composites for efficient and accurate microfabrication; and (iv) to support the execution of microfabrication projects.
The candidate will work closely with colleagues from the Research Centre of diverse Engineering and Natural Science backgrounds, in order to comprehend and answer to process demands and to facilitate the implementation of high-precision experimentation.
Requirements to fill the position
The candidate must have proven expertise in the following areas:
Design and construction of microreactors;
CAD/CAM computational design;
Notions of computer numeric control (CNC);
Materials processing by additive manufacturing;
Computational Fluid Dynamics (CFD) simulation;
Material characterization analysis (XRD, XRF, microscopy, microtomography);
Reactor analysis techniques;
The candidate must have obtained a doctoral degree within a maximum of seven years (in or after 2014) and have at least one year of experience working in research centres abroad.
INFORMATION ABOUT FELLOWSHIP:
The selected candidate will receive a scholarship of R$ 7.373,10 reais monthly granted by FAPESP – The São Paulo Research Foundation, FAPESP.
MORE INFORMATION:
https://www.rcgi.poli.usp.br/opportunities/
Position: Post-Doctoral REF: 21PDR125
Contact
RCGI
Human Resources
University De São Paulo
Av Prof Mello Moraes, 2231
Cidade Universitaria - Butanta
Sao Paulo, Sao Paulo 05508-030
Brazil
Email:rcgi.opportunities@usp.br
Contact Person: If you wish to apply for this position, please specify that you saw it on AKATECH.tech