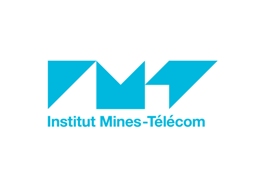 School/Institution:IMT Atlantique, France, Plouzané
Discipline: Other
Employment Type:Full-time
Posted:2022-03-12
Contact Person:If you wish to apply for this position, please specify that you saw it on AKATECH.tech
Associate Professor in Embedded Systems
Thematic and research challenges
Research on sustainable embedded systems has gained immense interest from academia and industry alike, as embedded systems have become pervasive and interconnected. Focus has been recently placed on energy-efficient and sustainable architectures as well as tools and methodologies, supporting diverse emerging applications and frameworks for Internet of Things, Mobile applications, Cyber-Physical Systems, Health or Smart Cities.
The open position is devoted to contributing to this domain and should allow to propose disruptive methodologies and developing know-how. Several approaches are envisaged in this regard:
A co-design approach of algorithms and hardware architectures that allow novel optimizations and original mapping of the required resources with respect to the targeted performance.
Dynamic and intelligent adaptation of the system, through flexible and reconfigurable architecture models, which constitutes another way to make it energy efficient and capable of adapting to its environment, to its usage and to the evolution of the applications, thus extending the life span of hardware systems
New computing paradigms that break with conventional models, such as Processing-in-Memory, introducing another innovative dimension that complements these approaches by taking advantage of emerging integration technologies to achieve significant gains in energy efficiency and flexibility.
Eco-system and context:
IMT Atlantique internationally recognized for the quality of its research, is a leading technological university ranked in the three main international rankings (THE, SHANGHAI, QS).
The position is open at the campus of Brest within the Mathematical and Electrical Engineering Department, as well as attached to the CNRS Research Unit Lab-STICC.
IMT Atlantique has privileged relationships with major industrial national and international partners, as well as a dense network of SME, start-ups and innovation networks. With 290 permanent faculty members, 2000 students among which 300 PhD students, IMT Atlantique produces every year 1000 publications and raises 18M€ of research funding.
Education:
The education program of IMT Atlantique has been recognized as amongst the most innovative in French High Education and Research and offers large possibilities of developing innovative engineering curriculum and educational approach.
The candidate is expected to develop the teaching of sustainable design approaches and tools for embedded systems and will be invited to propose related new educational projects, programs and methodologies, especially inspired by and supported by industrial requirements and partnerships.
Expected competences:
Please read carefully the mandatory and expected qualities of candidates for Associate Professor positions at IMT Atlantique at the following address:
https://www.imt-atlantique.fr/en/about/job-offers?arg=7767_2_8158
In the special case of this open position, a special and complementary emphasis will be put on the candidates' abilities to develop multidisciplinary projects while demonstrating their sensibility to the challenges of sustainable development.
Contact and schedule
To apply, please connect to the following address:
https://institutminestelecom.recruitee.com/l/en/o/associate-professor-in-embedded-systems
For any further information, please contact:
Pr Samir SAOUDI : samir.saoudi@imt-atlantique.fr , +33 229 001 179,
Pr Amer BAGHDADI : amer.baghdadi@imt-atlantique.fr, +33 229 001 037,
Pr Matthieu ARZEL : matthieu.arzel@imt-atlantique.fr, +33 229 001 311,
Job details
Title: IMT ATLANTIQUE is recruiting an Associate Professor in Embedded Systems
Employer: IMT Atlantique
Location: 525 Avenue Alexis de Rochon Plouzané, France
Job type: Assistant / Associate Professor
Field: Algorithms, Computer Architecture, Computing in Mathematics, Natural Science, Engineering and Medicine, Information Systems
Contact Person: If you wish to apply for this position, please specify that you saw it on AKATECH.tech