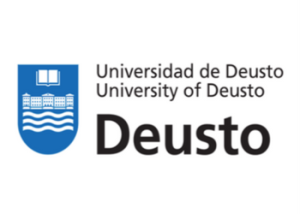 School/Institution:UNIVERSITY OF DEUSTO, Spain,  Bilbao
Discipline: Engineering Education
Employment Type:Full-time
Posted:2022-03-19
Contact Person:If you wish to apply for this position, please specify that you saw it on AKATECH.tech
Teaching and Research Staff - Faculty of Engineering
The University of Deusto is seeking candidates (PhD, Postdoc, Lecturer/Senior Lecturer, Assistant/ Associate Professor or Research Assistants) to join the Faculty of Engineering team at the Bilbao and San Sebastian campus for the above position to teach subjects in the following fields:
Computer Architecture. Subjects: Digital Electronics, Computer Networks, Computer Structure, Computer Architecture, Computer Engineering, Embedded Systems, etc.
Computer Engineering, Software Engineering, Data Science and Artificial Intelligence. Subjects: Advanced Information Modelling, Decision Making Systems and Business Intelligence, Machine Learning, Software Development, Web Engineering, Databases, etc.
Robotics Engineering Subjects: Industrial Robotics, Service Robotics, Industrial Perception Systems, Intelligent Robotics, Mobile Robotics, etc.
We require:
Degree in Computer Engineering, Telecommunications or Industrial Automation and Electronics Engineering.
Holding a PhD and a positive assessment by an Official Quality Agency (ANECA / UNIBASQ) for the position of Lecturer /PhD at a Private University would be considered an asset. In the event of not having this accreditation, holding an accreditation as an Assistant Lecturer (PhD) would be an advantage.
Experience as a university lecturer and researcher in the above fields.
Experience in delivering online courses and participating in tutorial or coordination plans of degree programmes would be an asset.
Proficiency in English (C1 level), Spanish (C1) and a knowledge of Basque language would be an asset.
Experience in basic and applied research in the above field of study, which provides the ability to complement the theoretical training offered to students through the development of internships and projects to provide them with an all-round education.
As for generic competences, we seek a qualified professional, with a teaching vocation, empathy, capacity for teamwork, motivation for innovation, capacity to adapt and to identify with UD's identity and mission.
We support the inclusion of people with disabilities at the University of Deusto. We therefore encourage you to include this condition in your application (certificate of disability equal to or greater than 33%)
WE OFFER
Joining the Engineering Faculty team at the Bilbao campus. Start date: 1 September 2022. This is a full-time position. The salary will be based on the candidates' experience and skills.
HOW TO APPLY:
Send your CV to: desarrollodepersonas@deusto.es
Contact Person: If you wish to apply for this position, please specify that you saw it on AKATECH.tech