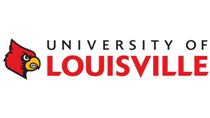 School/Institution:University of Louisville, United States, Louisville
Discipline: Computer Engineering, Electrical Engineering
Employment Type:Full-time
Posted:2022-04-05
Contact Person:If you wish to apply for this position, please specify that you saw it on AKATECH.tech
Assistant Professor (Tenure Track) Electrical and Computer Engineering
Job Categories
Academic Fields
Electrical and / or Electronics

Computer Engineering
The Louisville Automation and Robotics Institute (LARRI) at the University of Louisville's JB Speed ​​School of Engineering, invites applications for an open position of Assistant Professor (tenure-track) in Electrical and Computer Engineering with a focus on human-robot collaboration:
Position number 38087.
Candidates are expected to have outstanding academic credentials, a demonstrated commitment to excellence in research in the field of robotics, and excellent communication and team skills. An earned doctorate in electrical, computer science, computer engineering or another closely related field is required. Particular areas of expertise sought from a successful candidates include: Physical Human-Robot Interaction, Human in the loop Control, Learning Control and Distributed Robotic Sensors.
The University of Louisville is one of the oldest metropolitan research universities in the United Stated, and it is located in Kentucky's largest urban area, known for an unparalleled quality of life, healthy outdoors living, and a long history of convergence research between medicine, arts, sciences, and engineering. Candidates will be expected to work closely with Speed School's robotics researchers at the Louisville Automation and Robotics Research Institute (LARRI), and the KY NSF EPSCOR program on augmented robots and structures. LARRI has recently opened a brand new research facility featuring state-of-art human-robot interaction capabilities, and this faculty hire's laboratory will be located in this new facility.
All application material should be collected into one document for upload. Include a curriculum vitae, an application letter outlining your qualifications for the position, a statement of your research philosophy and experience, a diversity statement, and the names of at least three references with full contact information.
EEO/AA Policy
The University of Louisville is an equal opportunity, affirmative action employer, and is committed to providing employment opportunities to all qualified applicants without regard to race, sex, age, color, national origin, ethnicity, creed, religion, disability, genetic information, sexual orientation, gender, gender identity and expression, marital status, pregnancy, or veteran status. If you are unable to use our online application process due to an impairment or disability, please contact the Employment team at employment@louisville.edu or 502.852.6258.
Contact Person: If you wish to apply for this position, please specify that you saw it on AKATECH.tech