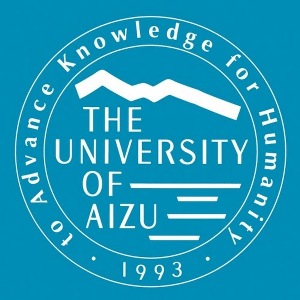 School/Institution:The University of Aizu, Japan, Fukushima
Discipline: Engineering Education
Employment Type:Full-time
Posted:2022-04-07
Contact Person:If you wish to apply for this position, please specify that you saw it on AKATECH.tech
Tenure-track faculty positions, the School of Computer Science
The University of Aizu's School of Computer Science and Engineering is inviting applications for tenure-track faculty positions
The University of Aizu is seeking outstanding and innovative persons in Computer Science and Engineering (CSE) fields from academia and industry. The School of Computer Science and Engineering invites applications for faculty positions at our bilingual university.
Faculty should be able to teach undergraduate and graduate courses and conduct research in the CSE area. Applicants should also have a strong interest in working with other faculty members and promoting University-Industry relations through cooperative research projects and other activities. Applicants with teaching experience are preferred. Experience in practical research applications is also highly desirable.
Three-year tenure-track appointment followed by evaluation and tenure until the mandatory retirement age of 65 if qualified.
Duty hours: 7 h 45 min/day, 38 h 45 min/week (*The UoA uses a discretionary working hour system for faculty members. As discretionary workers, faculty are in principle given discretion to the start and end of their work day, the content of their teaching and research duties, the methods for carrying out those duties, and allocation of time related to such duties.)
Salary and rank: Commensurate with qualifications and experience according to regulations of Fukushima prefecture.
Annual salary (*1, *2) and rank:
Full Professor: approx. 6,500,000 −8,000,000 yen
Senior Associate Professor: approx. 5,500,000 − 7,500,000 yen
Associate Professor: approx. 5,000,000 − 7,000,000 yen
Other allowances are paid in addition to the base salary.
Social security premiums, taxes, etc. will be deducted from the salary.
Holidays: Weekends, National holidays, and Year-end and New Year holidays
Benefits:
Insurance: Japan Mutual Aid Association of Public School Teachers
Pension and severance payment systems are in place
Subsidized furnished/unfurnished housing in faculty apartments (2.5 km from campus)
Very large, well-equipped private office (approx. 27 m2) in modern building
New-employee allowance for computer and research equipment
Well-equipped, high-tech classrooms
Annual budget for research, business travel, academic memberships, etc.
Consulting and other business activities permitted
Subsidy on overseas moving cost to Aizu-Wakamatsu
Submission package (in English):
Cover letter
Curriculum Vitae (Use the specified template and fill it in English.)
Download CV Template from our website:
Copies of your three best published papers
Three current letters of recommendation with contact information (name, affiliation, e-mail, and phone number)
Please submit letters of recommendation in one of the following ways.
Applicant collects letters of recommendation (with recommender's signature or seal) into an electronic file, and sends all the documents together.
Each recommender sends an electronic file directly to the application mail address below.
Copies of university diplomas
A list of possible courses to teach
One category to which you would like to apply: ([1]-[7], See below / our website)
Other supporting materials (if any)
All documents should be submitted electronically to cse-position[at]u-aizu.ac.jp
Application address:
Prof. Kyoko OKUDAIRA
Office for Planning and Management
University of Aizu
Aizu-Wakamatsu, Fukushima 965-8580
Japan
E-mail: cse-position[at]u-aizu.ac.jp
Contact Person: If you wish to apply for this position, please specify that you saw it on AKATECH.tech