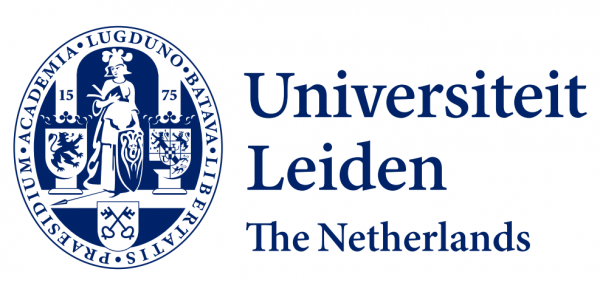 School/Institution:Leiden University, Netherlands,  Leide
Discipline: Intelligent Networks, Other
Employment Type:Full-time
Posted:2022-04-12
Contact Person:If you wish to apply for this position, please specify that you saw it on AKATECH.tech
Assistant Professor in Intelligence and Security
The Institute of Security and Global Affairs (ISGA) of Leiden University seeks to expand its academic staff by appointing an assistant professor with teaching and research expertise in intelligence studies.
Key responsibilities
Do academic research and publish in the field of intelligence studies, security studies, and beyond;
Develop and teach courses on intelligence and security related topics for both undergraduate and postgraduate students.  Currently our core teaching programmes include a Minor in Intelligence Studies, and a master's level track in Intelligence and National Security that forms part of the Crisis and Security Management (CSM) master's programme.  The succesful applicant may also be asked to contribute to other teaching programmes at the Institute of Security and Global Affairs, such as the BA in Security Studies.  All of our courses are taught in English;
Conduct independent research and support the further and ongoing development and implementation of the research strategy of the Institute, specifically from an intelligence and security perspective;
Supervise theses at both undergraduate and postgraduate level.
Contribute to the tutorial system of student mentoring and advising;
Apply for research grants, project manage, and develop an impact strategy for your research.
Essential Criteria
PhD degree related to intelligence studies.  We are an inter-disciplinary community and welcome applications from all relevant specialisms.  Your PhD will need to be obtained prior to the start date of your contract.
Demonstrable research in the field of intelligence studies and security studies or related field.
Outstanding research qualities manifest in an established or developing publication record.
Demonstrable excellence in research-led teaching.
Demonstrable passion for education, in and out of the classroom (experience with blended learning   technologies)
Demonstrable commitment to a close-knit, interdisciplinary academic community.
Excellent command of English.
Excellent network in the academic world of the intelligence studies and among professionals in the field   of intelligence and security.
Leiden University requires teaching staff to obtain the University Teaching Qualifications (UTQ). If the successful applicant does not already possess this qualification or its equivalent, he/she must be willing to obtain this Qualification within two years.
Desirable Criteria
Excellent command of Dutch, or a willingness to learn Dutch upon arrival in the Netherlands (Dutch        language classes are provided by the Institute).
Research and/or teaching experience on security and the rule of law.
Experience in grant bid writing and grant acquisition.
Experience performing administrative duties in an academic setting.
Project management experience.
Experience and commitment to working in a team and supporting and mentoring colleagues.
Experience working with intelligence practitioners.
Leiden University/Our Faculties
Leiden University is one of Europe's foremost research universities. It is the oldest university in the Netherlands, founded in February 1575, and currently ranks in the top 100 of most international rankings. The University has approximately 23,000 students and 4,000 staff members.
The Faculty of Governance and Global Affairs, located in The Hague – the International City of Peace and Justice- offers a range of other programs focused on international relations, security, international law and international organization
It also hosts the Leiden University College (LUC), an international honors college of Leiden University situated The Hague. Firmly rooted in the academic tradition, the Faculty of Governance and Global Affairs provides an inspiring and challenging education and research environment, with a strong interdisciplinary character and international orientation; it is a meeting place for students, scholars and professionals, a platform for innovation and entrepreneurship.
Institute of Security and Global Affairs
The Institute of Security and Global Affairs (ISGA) is a leading research and education institute, focussing on the most pressing local, national, European and global security issues from an interdisciplinary perspective. It currently hosts more than 100 academic and support staff members and offers the BA in Security Studies, the MSc in Crisis and Security Management, the Advanced MA in International Relations and Diplomacy, the executive MSc in Cyber Security as well as a variety of innovative teaching offerings in the professional and MOOC fields. In addition, ISGA runs popular Minor Programmes in Global Affairs, Security, Safety and Justice and Intelligence Studies as well as the Faculty's Honour Programme in Security and Global Affairs.
ISGA operates from The Hague, the third major city of the Netherlands, center of national governance and International City of Peace and Justice and advances both theory-informed and policy-oriented research. For further information, visit https://www.universiteitleiden.nl/en/governance-and-global-affairs/institute-of-security-and-global-affairs
Our Research Group
In our Research Group on Intelligence and Security, situated within the wider Institute of Security and Global Affairs (ISGA), intelligence is studied from a political, historical, ethical, judicial, and methodological perspective. The main goal is to improve our understanding of how intelligence and security services operate, how their methodologies can be complemented, and how they are embedded in their broader social, political, and cultural contexts.
Research on the judicial, political, governance, historical, and ethical elements of intelligence and security should improve our understanding of how intelligence and security services relate to the broader (democratic) state they are part of.  We are a diverse team, with diverse research interests, which are reflected in the wide variety of courses in intelligence and security that we offer to students.
One of our ambitions is to broaden the field of intelligence studies beyond its traditional Anglo-Saxon focus, which includes the development of "continental European" approaches to intelligence studies and the study of intelligence services in continental Europe.
We also have a developing interest in intelligence and the Global South.   Our young and ambitious team hopes to provide a collegial environment to help support new colleagues in advancing the field of intelligence studies in new and innovative directions.
Terms and conditions
The successful candidate will be part of an ambitious and dynamic team. He or she will initially be appointed for one year, with the possibility of being made permanent depending upon performance and the financial health of the institute.
Salary range from € 3.821, - to € 5.230, - gross per month (pay scale 11), in accordance with the Collective Labor Agreement for Dutch Universities.
Leiden University offers an attractive benefits package with additional holiday (8%) and end-of-year bonuses (8.3%), training and career development and sabbatical leave. Our individual choices model gives you some freedom to assemble your own set of terms and conditions. Candidates from outside the Netherlands me be eligible for a substantial tax break.
Diversity
Leiden university is strongly committed to diversity within its community and especially welcomes applications from members of underrepresented groups.
Information
For further information please contact the  institute manager, Marc Bosma, Tel + 31 70 800 9512, E-mail: m.bosma@fgga.leidenuniv.nl
Applications
Please ensure that you upload the following additional documents in PDF format, quoting the vacancy number:
Motivation letter;
Curriculum vitae including a list of publications;
A sample publication;
The names and addresses of three potential referees.
Contact Person: If you wish to apply for this position, please specify that you saw it on AKATECH.tech